Adelaide Hills 5 Star Boutique Hotel • #MOUNTLOFTYHOUSE
Tradition. Celebration. Decadence.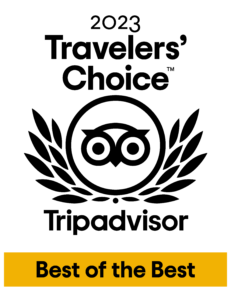 Traveller's Choice Awards
#1 Luxury Hotel in Australia & South Pacific 2023
#1 Small Hotel Award in Australia & South Pacific 2023
#1 Hotel in Australia & South Pacific 2022
WELCOME TO OUR HISTORIC HOTEL & ESTATE
A million miles away yet so close.
Mount Lofty House was built in 1852 by prominent statesman Arthur Hardy as his summer house. Arthur Hardy is reminiscent of a South Australian Jay Gatsby; indeed his wife Martha described their lifestyle as 'a kind of feudal splendour'. Their beautiful manor soon became the state's premier address for lavish and infamous parties for Adelaide's elite of the day. From such lofty beginnings the manor was passed through a number of South Australian families, including a period as commune in the 1970s. In the disastrous 1983 fires of Ash Wednesday Mount Lofty House was burnt to the ground before rising from the ashes like a phoenix to truly become one of South Australia's great icons…
⬩Enjoy the best fine dining experience in South Australia, at the 3 Chef Hat awarded Hardy's Verandah Restaurant
⬩Three bars and lounges including Hardy's Cocktail Bar
⬩175 year old cellar and awarded wine list with over 1300 labels
⬩Explore Mount Lofty Estate gardens or the neighbouring Botanic Gardens
⬩Relax with a spa treatment at Gatekeeper's Day Spa
⬩Nightly champagne and house history tour hosted by our Concierge
⬩Challenge your partner with a game of billiards, chess or relax in the house library
⬩Relax in our swimming pool overlooking the Piccadilly Valley
⬩Experience the Adelaide Hills – world class dining, cellar doors, connect with nature, and so much more.
Unique & immersive experiences in the Adelaide Hills
Experience so much more...
Iconic. Luxurious. Welcoming.
Superb
Beautiful historic building in the Adelaide Hills. Staff were very friendly, professional and genuinely happy to help. Loved the welcome drink and homemade cookies on arrival, the complimentary tour and the on-site restaurant so you don't have to leave.
Ashley
2022
Gorgeous hotel with amazing views!
We went to Mount Lofty house at the same time last year and loved it so much that we decided to return this summer. We love the location as it is accessible to the many SA wineries. Their Hardy's restaurant is outstanding - wonderful food with spectacular views! Definitely a special occasion restaurant, but their bar food is also excellent. Breakfast is cooked to order and is delicious, with table service and once again a beautiful view. Our room was very comfortable and overlooked the garden. Highly recommend this hotel.
Megan
2022
The wonderful Mount Lofty House
Had the pleasure of spending a weekend at the wonderful Mount Lofty House. This is not your average 5 star hotel, this is over& above everything we thought 5 stars were. The attention from the staff at all times is so amazing & makes for a very homely and welcoming stay. The restaurant is 6 star for which I have left a seperate review. From the welcome drink to bottle of sparkling left in the room & absolutely EVERYTHING in between, Mount Lofty House goes over & above with everything they do. This was truly a very special & extra special stay.
Sadie
2022
Bliss on Mount Lofty!
Our room at Mt Lofty House was absolute Heaven - it was so hard to leave after 4 days. The setting, the comfort, the little extras - Jurlique products were wonderful - made this an amazing stay in your beautiful part of Australia. The staff were delightful and made our stay exceptional. The house itself is an absolute gem. A perfect place too for exploring the Adelaide Hills - world class!
Catherine
2022
Our visit was magic & we'll be back!
The food was first class! We had a multi course dinner with an absolutely perfect wine chosen for each course. Breakfast was excellent with plenty of coffee.
John
2022