Adelaide Hills 5 Star Boutique Hotel • #MOUNTLOFTYHOUSE
Tradition. Celebration. Decadence.
History • The Birth of an Icon
Celebrations over generations.
Mount Lofty House was built in 1852 by prominent statesman Arthur Hardy as his summer house. Arthur Hardy is reminiscent of a South Australian Jay Gatsby; indeed his wife Martha described their lifestyle as 'a kind of feudal splendour'. Their beautiful manor soon became the state's premier address for lavish and infamous parties for Adelaide's elite of the day. From such lofty beginnings the manor was passed through a number of South Australian families, including a period as commune in the 1970s. In the disastrous 1983 fires of Ash Wednesday Mount Lofty House was burnt to the ground before rising from the ashes like a phoenix to truly become one of South Australia's great icons…
Voted #1 Hotel in Australia and the South Pacific in 2022 Traveller's Choice Awards.
A million miles away yet so close.
Nestled in the famous Adelaide Hills wine region, surrounded by botanic gardens, boutique wineries and overlooking the stunning Piccadilly Valley, Mount Lofty House is only 15 minutes away from the CBD.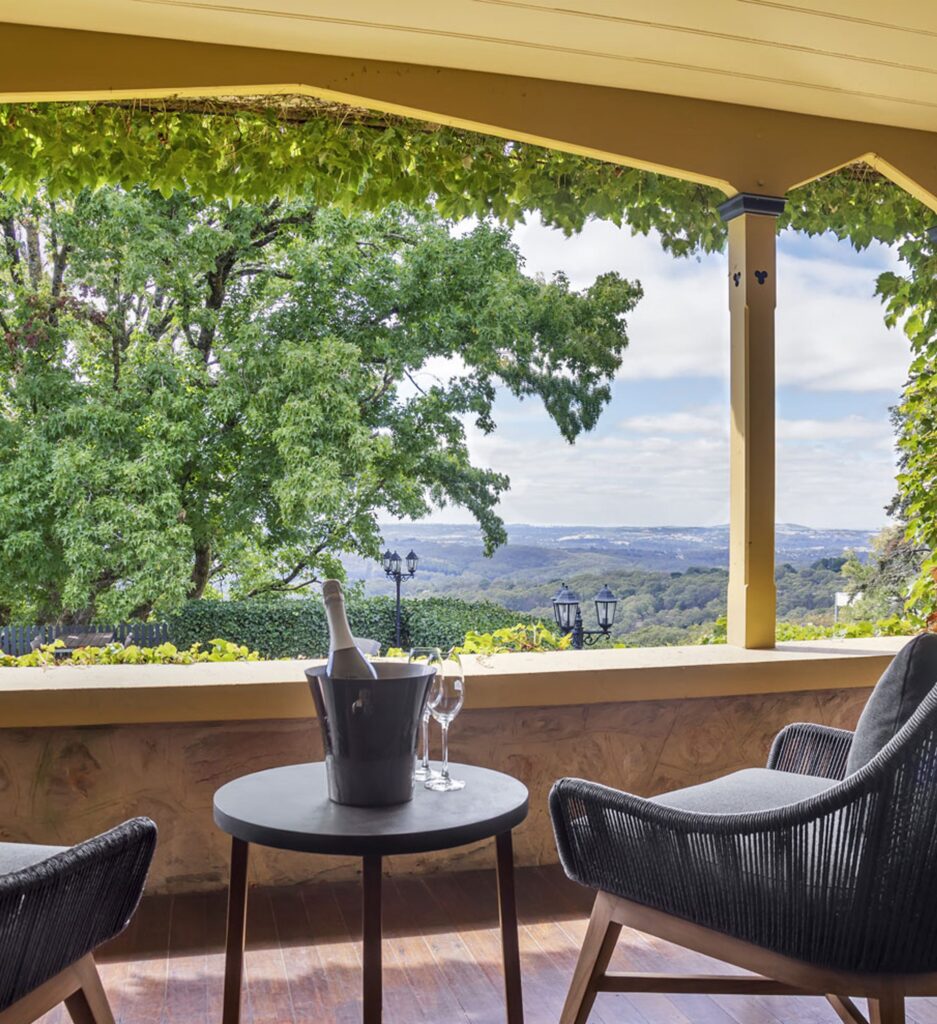 Boutique. First Class. 5 Stars.
Whether it is for a romantic getaway, babymoon, a weekend away with friends, a wedding or conference, Mount Lofty House offers the perfect arrangement.
Our modern heritage design and those breathtaking views of the valley and hills will capture and transform you. Come to retreat, relax and revive in our gorgeous period rooms.
Whether it's a spa visit, a swim with view over the valley or tennis, a good book in the library, classy candlelight dinner or drinking a cocktail while watching the sunset, your wish is our demand.
We invite you to experience the magic of winter in the Adelaide Hills with our 2 night package including a selection of world-class food & wine experiences.
Embrace the cooler weather and take the opportunity to rug up, warm yourself by our eight open fires and truly relax and revive.
3 Chef Hat deliciousness.
Indulgent fine dining and celebration have been taken to an entirely new level with our critically acclaimed 3 Chef Hat
Hardy's Verandah Restaurant
, mystical 170 year old wine cellar and New York style cocktail bar.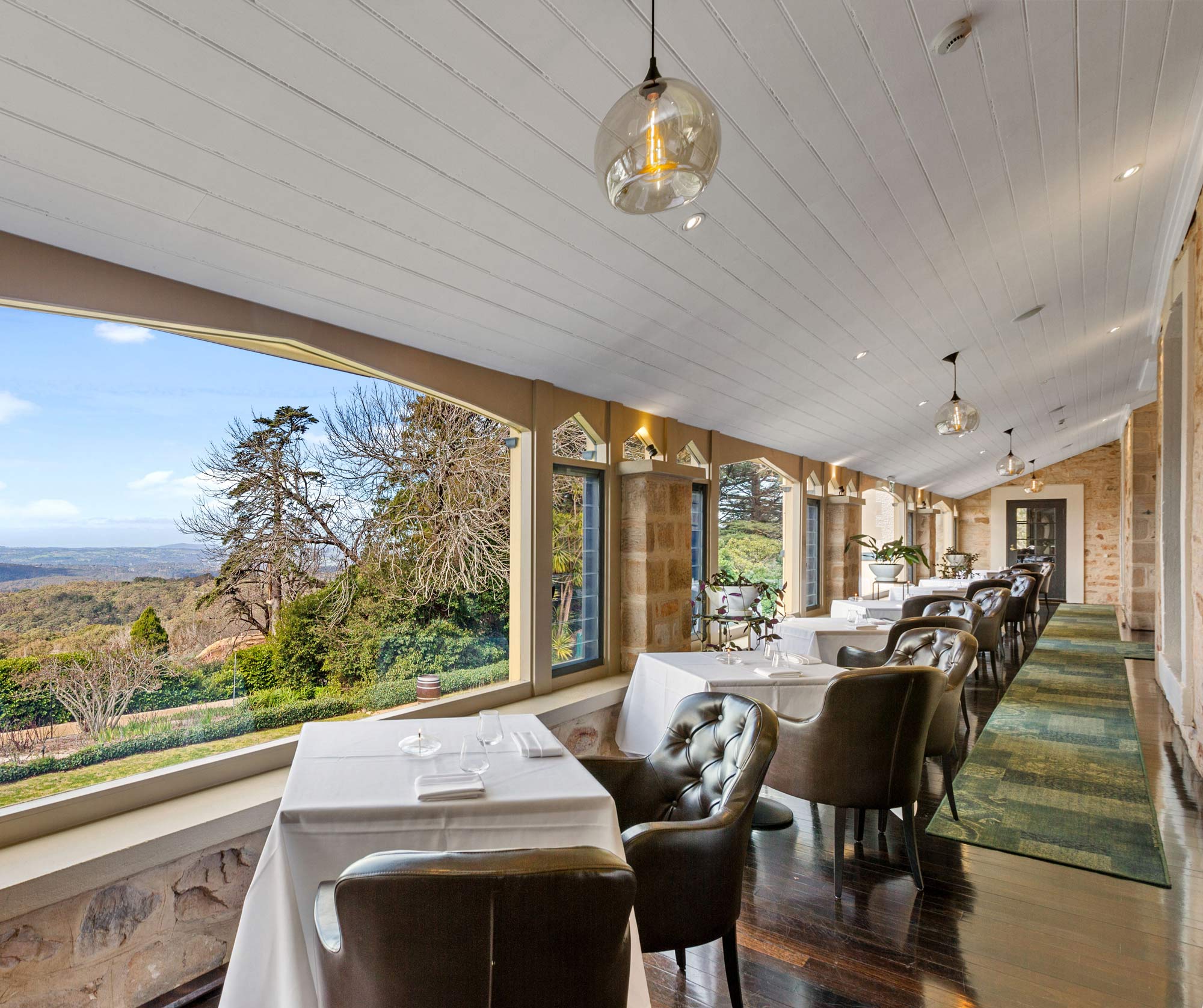 #HARDYSVERANDAHRESTAURANT • #ARTHURWATERHOUSELOUNGE
Wine & Dine. Jay Gatsby Style.
3 Chef Hat fine dining. Long Story or Short Story menus. Occasion Dining. Chef Jin Choi. From valley to verandah delicacies.
Hardy's Verandah Restaurant is open 7 days from 6pm. Also open for lunch on Sundays from 12pm. Reservations essential.
Sophisticated yet casual & relaxed. Open fireplace. Internationally awarded cocktail barmen. Spectacular cocktails.
Arthur Waterhouse Lounge is open 7 days for pre- and post-dinner drinks.
EVENT • HVR SERIES • SEPTEMBER 2022
HVR Series ft.
Tapanappa & Terre à Terre
Mount Lofty House has announced a new series of events that will engage food and wine lovers and show case the estate's extensive food and wine program.
The first event, on Thursday 1 September 2022, will be hosted by Head Chef Jin Choi in the three-chef hat Hardy's Verandah Restaurant alongside Head Sommelier Abhas Saxena and winemaker Xavier Bizot of Terre à Terre & Tapanappa.
#MOUNTTLOFTYHOUSEWEDDINGS
A heavenly match. Getting married at Mount Lofty House.
It is your special day, one that will last in memory for a lifetime. We understand every couple is unique and specialize in bringing couples' dreams to life; let us help you to create the wedding of your dreams with the most beautiful backdrop in the state. Our expert wedding team will plan with you and produce the most amazing wedding day in one of the most
unique wedding venues in Adelaide
.
Iconic & Heartfelt. Elegant & Opulent.
Ascend to the timeless elegance and warm embrace of Mount Lofty House. Adelaide's most iconic and newly renovated
wedding venue
will make your special day not only memorable but the event of a lifetime it deserves to be.
Achieve the highest outcomes for your event or function.
Over the years we have refined our approach to develop "Highest Outcomes" – a unique framework to deliver maximum results for the time investment of our clients. Achieving the "Highest Outcomes" for our clients is our obsession and the basis of our success.
Retreat. Focus. Be inspired.
Mount Lofty House really is a unique and stunning venue, and the ideal location to host a focused and creative work retreat. The change of scenery and our outstanding
conference venues
offer unbridled opportunities for your future success. While you will feel a million miles away from daily distractions, we are only 15 minutes from Adelaide CBD and 20 minutes from the Adelaide airport.
Visit Our #GATEKEEPERSDAYSPA
Leave it all behind. Retreat and revive.
Find peace in an unlikely place. Gatekeeper's Day Spa offers indulgent and rejuvenating massages in the estate's original Gatekeeper's building, dating back to 1852.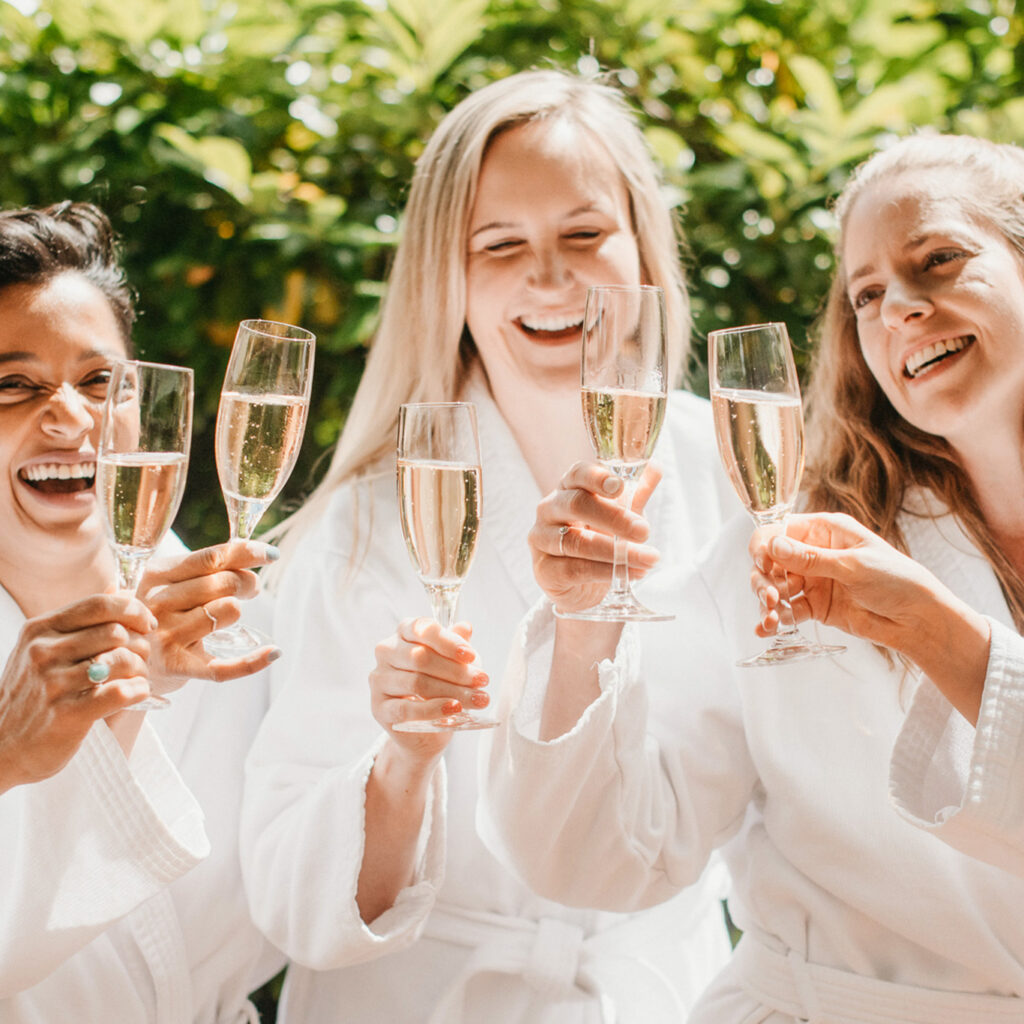 Boutique Onsite Spa Experiences
Rejuvenate. Indulge & be pampered.
With every element and experience carefully crafted you will experience an enchanting Spa Wellness sojourn. Our exquisite rituals for face and body incorporate the latest techniques while meticulously formulated products ensure that you will leave the spa rejuvenated more than just skin deep.
Gatekeeper's Day Spa
is your slice of relaxation heaven.
Iconic. Luxurious. Welcoming.
Do yourself a favour
Exceptional stay. All staff excellent. The hotel was quiet (even with a wedding reception being held on the Saturday night),with excellent room comfort and beautiful art work through the hotel. Hardy's restaurant for dinner is a must.
Remo
One of the best places to stay in the Adelaide Hills
The moment you drove through the entrance it was absolutely beautiful, we were in for a real treat at Sequoia Lodge. Dinner at HVR was sensational. Highly recommend to experience this amazing part of Adelaide Hills. Well done to everyone!!
Ben
An amazing weekend retreat and treat!
Impeccable and attentive service from the moment we arrived. We felt very indulged. Beautiful location, views and rooms. The dinner in the restaurant was stunning. Everything was amazing, and included great weather. swimming in the pool, next-door botanic gardens walk and walk to the Mt Lofty summit. The staff were helpful, friendly and professional, also covid-safe - we appreciated diligent and correct mask wearing by all staff.
Wizmoo
Everything You Imagine
Literally everything I could possibly imagine for a venue and more! No where else I had seen could have created such a beautiful even that flowed so well. We had the ceremony and lawn games by the tuscan fountain, the reception dinner outdoors overlooking the valley, and dessert and dancing indoors when it got cold. Our wedding coordinator made sure everything was 100% perfect, the food was sensational and it was such a fun event!
Thomasine
2020
Dreams Come True
Michelle and Rebekkah are the most amazing people! Michelle made our reception dreams come true and we had the most amazing reception. There is nothing we could fault.
Clare & Alex
2020