About Us • #MOUNTLOFTYHOUSE
Mount Lofty House, our treasured state icon.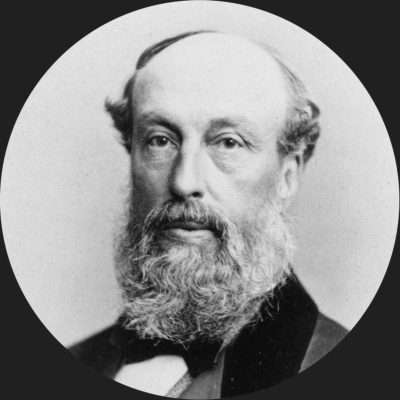 Visionary. Statesman. Planter of Trees.
Arthur Hardy. One of a kind.
The renowned Hardy family patriarch, Arthur Hardy, arrived on South Australian soil at just 21 aboard the Platina, from his native England. The determined and visionary young Hardy overcame illness to prosper as a grazier on land around Adelaide's foothills, before embarking on a professional career in politics and law. While building Mount Lofty House and calling it home for over 10 years, he planted three great Californian Redwoods (Sequoias) and through further plantings on his grounds also set the foundations for what would become the Mount Lofty Botanic Gardens. Hardy, who was Australia's first Grand Master of the Freemasons would later in life found the Adelaide Club, become a government minister and a member of the Supreme Court. He continued to visit his office everyday until he peacefully passed away in his 90s, at home in Glenelg.
After Yorkshire-born lawyer Arthur Hardy is advised by his doctor to seek a warmer climate, he migrates to South Australia in 1839. Starting out as a grazier and practising law in the Supreme Court, he is later appointed Crown Prosecutor.
He marries his true love, Martha, back in England and both return to Adelaide in 1850. On their return he builds Birksgate mansion and purchases 1,000 acres along Mount Lofty Summit road, dreaming to build a British style country manor.
In 1852 Hardy builds Mount Lofty House. The manor soon will become the state's premier venue for lavish and infamous parties. Unfortunately, the Hardys are living way outside their means and become obliged to sell Mount Lofty House in 1865.
Arthur Waterhouse, a prosperous banker who made his money in the gold rush, purchases Mount Lofty House. Together with his wife Laura, daughter of the South Australian Premier Sir William Morgan, they extend the front of the house to what it looks like today.
For the next 100 years, the house passes through a number of families and becomes home to a commune in the 1970s. While this turn isn't unusual for the time, it marks an end to Mount Lofty House's grand times. After a number of local weddings, the commune disband and the house is sold again.
On February 16 more than 180 fires rage throughout the Hills, the deadliest fire in Australian history to the time. An estimated 130,000 firefighters, defence force personnel, relief workers and support crews try to extinguish the fires but 28 people, 18,000 cattle and 340,000 sheep will die and 3,700 buildings are burnt down including Mount Lofty House.
Ross Sands, a Stirling architect spends three years restoring the house to its original glory drawing from historic photographs and plans. The property is then turned into a luxury boutique hotel and is extended with the Piccadilly Wing in 1988. In 2009, the South Australian Horbelt family purchases Mount Lofty House with a grand vision.
In the past nine years the hotel and service has continued to evolve and improve. This included conference room extensions, the construction of Stables Day Spa in 2015 and Hardy's Verandah Restaurant in 2017. In 2018 all rooms will be completely rebuilt to move Mount Lofty House further up the ladder as designer boutique hotel. In addition, the development a new six-star hotel, Sequoia @ Mount Lofty House, will commence soon.
Awards and Acknowledgements
We never stop doing our best