Dining at Mount Lofty House Estate
Dine in the Adelaide Hills
Offering breakfast for guests of Mount Lofty House, a refined and up-market lunch menu throughout the week, elegant High Tea on weekends and the famous HVR fine-dining Dinner Experience coupled with breathtaking panoramic views across the Adelaide Hills, Hardy's Verandah promises an unforgettable epicurean journey.
Hardy's Verandah Restaurant
Lunch, Dinner & High Tea
Steeped in history, the restaurant takes its name from Arthur Hardy, a 19th-century horticulturist who once cultivated the grounds. The ambiance pays homage to its roots, seamlessly blending heritage charm with contemporary elegance.
At Hardy's Verandah, nothing is short of exceptional. The menus are created using a symphony of locally sourced, seasonal ingredients crafted into dishes that redefine flavour boundaries. Each plate reflects a harmonious balance of creativity and tradition, leaving diners with a sense of both familiarity and awe.
Open 7 days
Lunch –  weekdays 12pm – 2pm
Dinner – every day from 6pm
High Tea – Weekends from 12pm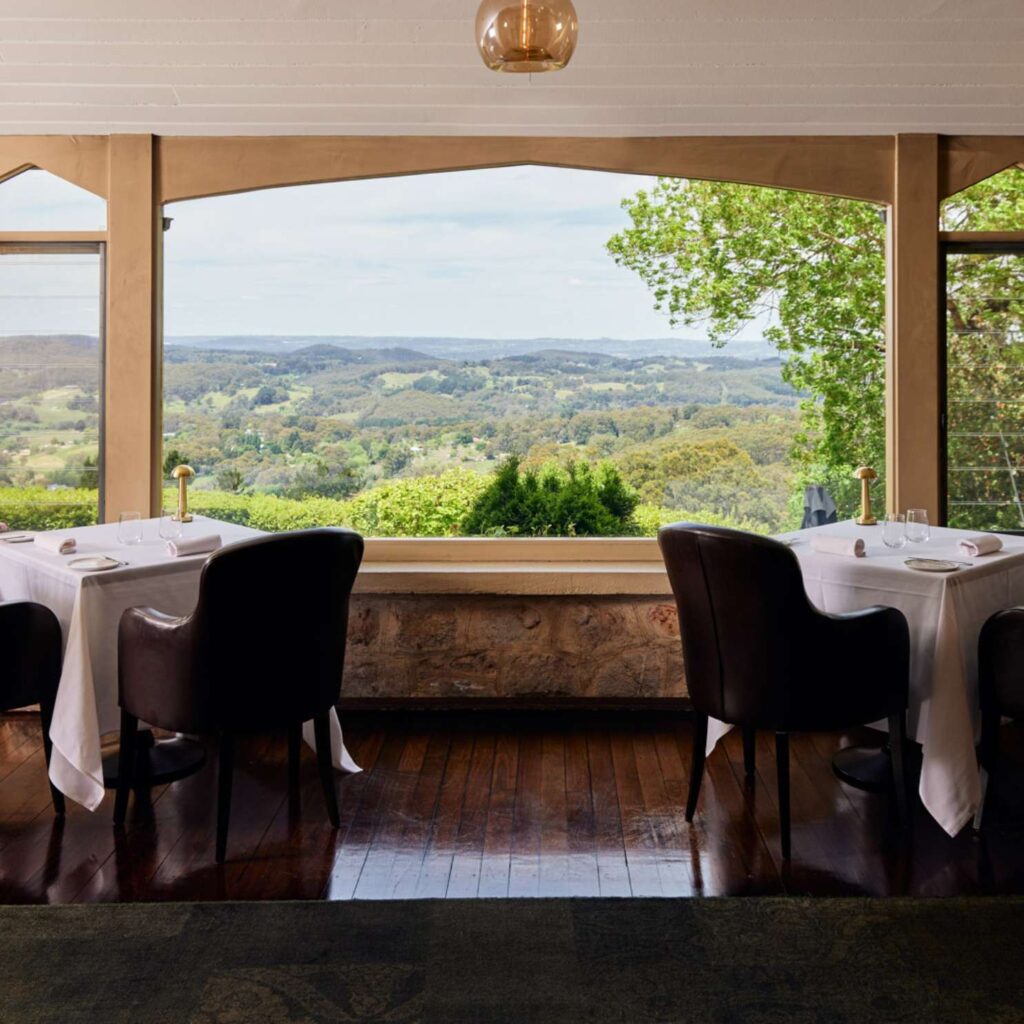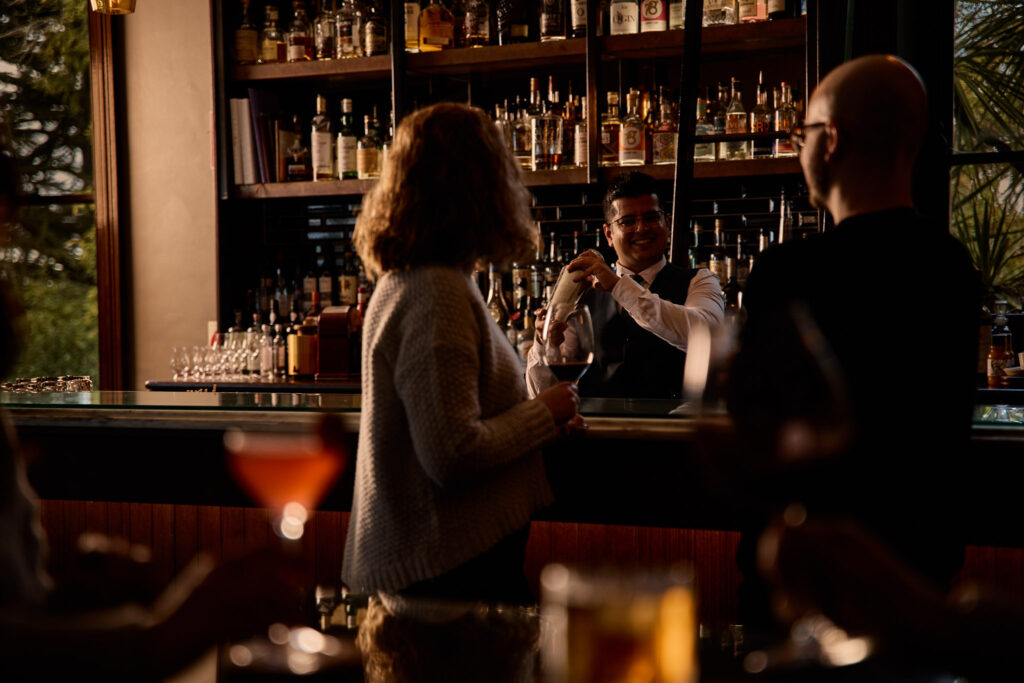 Lounges & Bars
at Mount Lofty House
HARDY'S LOUNGE & BAR / Arthur Waterhouse Lounge / Terrace Garden bar 
Sophisticated and relaxed, Hardy's Bar is located upstairs adjacent to Hardy's Verandah Restaurant. With its open fireplace and large leather chairs, guests can comfortably relax.
Arthur Waterhouse Lounge bar is located on the lower level, with its open fireplace and large leather chairs guests can relax in comfort. Walk out to the tiered lawns which overlook the Piccadilly Valley or challenge your partner to a friendly game of Billiards.
In the warmer months the Terrace Bar is open, where you are invited to sit under the tall trees and admire the view over Piccadilly Valley.
Mount Lofty Estate presents a variety of special events and celebrations for lunch or dinner plus our unique and popular wine makers dinners. 
Give the gift of Mount Lofty Estate
Gift a Fine dining experience
Iconic. World class. Award winning.
HVR & AWL
Lounge Bar & Dining
Subscribe to Dining news
& Events Newsletter
Thanks for making this an unforgettable experience
There is a reason this is among the top rated restaurants in Australia. The resort of which the restaurant is part of itself is amazing. Once in, the wine list and cocktails are perfect! The food (all 7 courses) is an absolutely delightful journey. The seafood, duck, red meat all perfectly cooked and flavoured. They even had a special dessert sent out for my wife whose birthday we were celebrating. Thanks for making this an unforgettable experience. Definitely recommend.
★★★★★
Nithin - May 2023
Amazing Experience!
Had one of the best food experiences ever! I would also like to recognise the excellent staff service namely from Nan and the manager Simone Sartori. I would highly recommend this place.
★★★★★
Dan Kilonzo - April 2023
Highly recommend
Good food & good service from all staff members. Really enjoyed our meal. *chefs kiss. Highly recommend this place for special events.
★★★★★
TonyLam - April 2023
Food and service were first class
Food and service were first class and the ambience of the restaurant let alone the views are outstanding!
★★★★★
KymA - April 2023
Amazing food and service
Set degustation is on the higher end but it is worth the experience. Food was explosive with flavour and wow'd us throughout the night. The underground tour by the manager was great to see how the restaurant that once was a hotel has turned into an amazing fine dining.
★★★★★
Tuyet - April 2023
Exquisite fine dining
Discovered the true meaning of fine dining. Have never tasted such tasty food in my entire life. If you want to experience how the elite and super wealthy dine, this is the restaurant.
★★★★★
Lu R - March 2023
Simply outstanding.
Thank you for taking such wonderful care of us
★★★★★
CalvinS - March 2023
Fantastic experience
Fantastic experience for a special celebration. Food and service were exceptional and the view over the valley, stunning!
★★★★★
Emmmm - March 2023
we cannot fault it
What can I say this is the second time we have eaten here and we cannot fault it the service was excellent, sommelier helped us pick a great wine the food was superb will be returning for the winter menu keep up the great work
★★★★★
RobertB - March 2023
A true fine dining experience
...in the foothills of Adelaide. The matched wines with each degustation course were on point & explained very well by the sommelier. Lunch is the best time to take in the amazing Piccadilly Valley views.
★★★★★
GW
MARCH 2023
A truly beautiful experience
Amazing imaginative food served by professional knowledgeable staff. Their degustation menus are delicious. Our sommelier was a delight, he brought knowledge and character to his explanations of our wine pairings
★★★★★
★★★★★
Greg
FEBRUARY 2023