#Hardysverandahrestaurant & #arthurwaterhouselounge
3 chef hat deliciousness
& casual dining.
When Food is a philosophy
Fine and casual dining
at its best.
In 2017 we revived Mount Lofty House's gastronomic gloriousness and brought back the feel of the lavish social gatherings that once reigned these walls, engaging 3 chef hat Jin Choi as executive chef of Hardy's Verandah Restaurant and master barman Simone Petronici for the Arthur Waterhouse Lounge.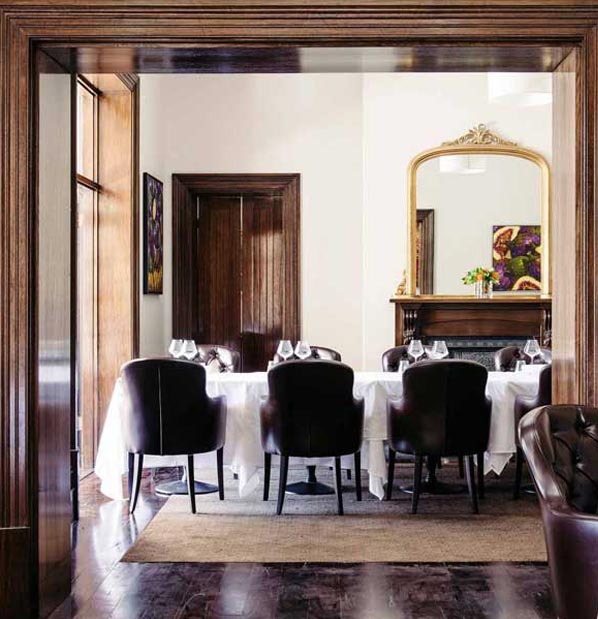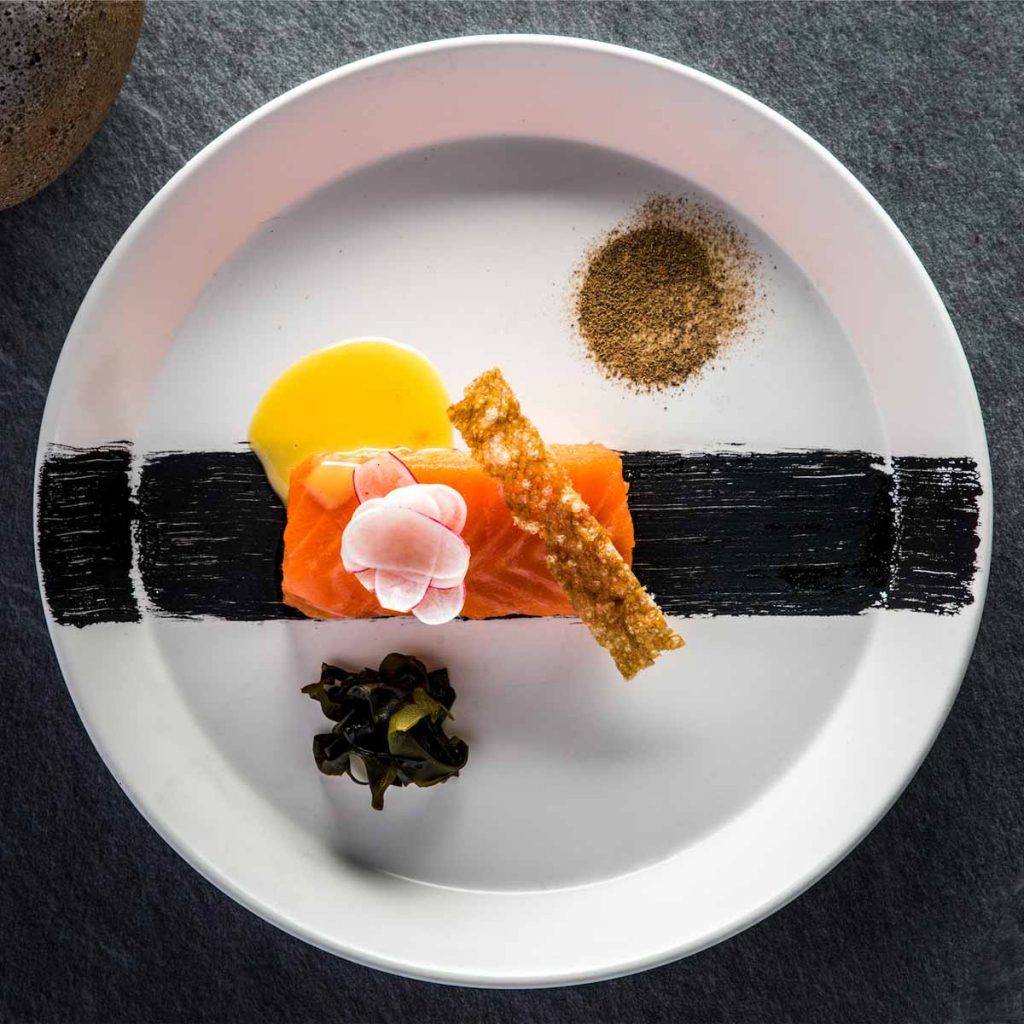 Special Occasion Dining
From Valley
to Verandah.
Our team grows and forages here on our property and focusses on highlighting the bounty of the Adelaide Hills. Let us exceed your expectations with a menu crafted from fresh, seasonal foods of the area and with our wine, particularly chosen just for you from our sommelier.
Open 7 days a week for dinner from 6pm and for lunch on Saturdays and Sundays from 12pm.
See Our Menu
Awarded Wine List
Arthur's Wine
Cellar
When dining at HVR, make sure to visit our wine cellar which runs the entire length of the historic building. We excavated solid rock to an extra 1.5 metres to enable it to function as a properly guest-accessible space.
Our extensive and continuously awarded wine list (2018 Restaurant & Catering Awards Winner for Wine List, 2017 Gourmet Traveller Wine Best Listing of SA Wines & 3 Glass Rating) features an impressive riesling selection, for instance, is divided into 'What We Do Round Here' (South Australia); 'The Competition' (the rest of Australia); and finally 'Achtung!' (rieslings from top German producers).
Download Our Wine List
Casual Dining
Arthur Waterhouse
Lounge
The bar is named after another of the property's well known custodians, Arthur Waterhouse. Enjoy a casual meal in front of the original open fireplace with view down the beautiful Piccadilly Valley.
See our Menu
Adelaide's Newest Cocktail Bar
Whiskey, nitrogen
& the good old days.
Imagine New York in the 1920s with its slightly gloomy bars and a vibrant underground party scene. This was the inspiration for our stunning bar, serving exceptionally creative, mystical cocktail and housing Adelaide's largest whiskey collection. Pull up a stool and have a chat at the bar while watching our Italian barman Simone at work.
Book Online
Worldly, boutique, unique, luxury, perfection, personal and inviting!
Welcomed with a friendly smile and made to feel special. Streamline process for check-in and checkout. Our room was exquisite, beautifully presented with decor in keeping with the history of the house. The view in the morning was stunning as the mist slowly cleared revealing the Piccadilly Valley displaying all its Autumn beauty! Followed by the perfect cuisine for breakfast, including spinach with the cooked breakfast, selections of muesli, the finest fruits and Danish pastries! Our daughter was married on the Piccadilly lawns, continuing the perfection of the ceremony with the canapés on the lawns and balcony, reception with the stunning views over the Valley, magnificent food and dancing the night away all with the wonderful staff looking after us all! I want to thank all at MLH for an incredibly hospitable and perfect experience I will remember forever!
4 April 2018
Luxurious, indulgent, tranquil and special.
My daughter and I enjoyed 24 hours of pure bliss. From the moment we entered the space we felt nurtured and free from the 'rat race' outside. The service was excellent and the meals we enjoyed delicious. Thank you.
21 April 2018
A special occasion which was a family wedding and perfect in every way.
We enjoyed every minute of our two night stay. The hotel was close to some charming Adelaide Hills towns which we visited. The wedding in the garden by the fountain was perfect and followed by a lunch which lasted until 5pm. The food and service were excellent and the atmosphere relaxed. At no time were we hurried to leave. Some casual snacks and drinks in the bar that evening was a perfect ending and gave us a chance to say goodbye to friends leaving early the next day.
21 April 2018
Guests at a wedding, wonderful to stay in such beautiful surroundings.
Privileged to be able to spend the night in a heritage building. Lovingly cared for inside and out. The gardens are beautifully maintained. Wish we could have stayed longer to enjoy our surroundings.
17 April 2018
A perfect getaway for a local.
Last minute idea for the girls and I to get out of Adelaide without driving for several hours. We often have spoken about spending a night at Mount Lofty House and we all said we were so glad we did it. As my 18 year old daughter said it was a really needed and fantastic idea just to get out of Adelaide in an ideal location. Everything from the initial contact, how we were greeted when we got there, the facilities and rooms (connecting on a balcony with an amazing view 🙂 was great, and our casual dining needs were also top-notch. Although we only spent one night it felt like a real getaway and recharged our batteries with some quality family time.
3 April 2018