#HardysBar #ARTHURWATERHOUSELOUNGE
Hardy's Bar, Arthur Waterhouse Lounge, Terrace Bar
Suave, sophisticated and refined.
At Mount Lofty House, we believe that every moment should be an unforgettable memory. Our bars and lounges are meticulously designed to cater to your desire for a romantic yet sophisticated atmosphere, where the beauty of nature meets the charm of timeless luxury. Join us in the Adelaide Hills and let the magic of Mount Lofty House elevate your senses and create cherished moments to last a lifetime.
Old fashioned drinks & service with a modern twist
Hardy's Bar, named after Arthur Hardy, the esteemed horticulturist, politician, and builder of Mount Lofty House, is a homage to the estate's rich history. This bar exudes a classic and refined ambiance, boasting a collection of fine wines, craft beers, and artisanal cocktails. It is an ideal spot for connoisseurs and casual patrons alike, where stories are shared. Every season, our master bartenders create a new set of drinks that are inspired by the elements.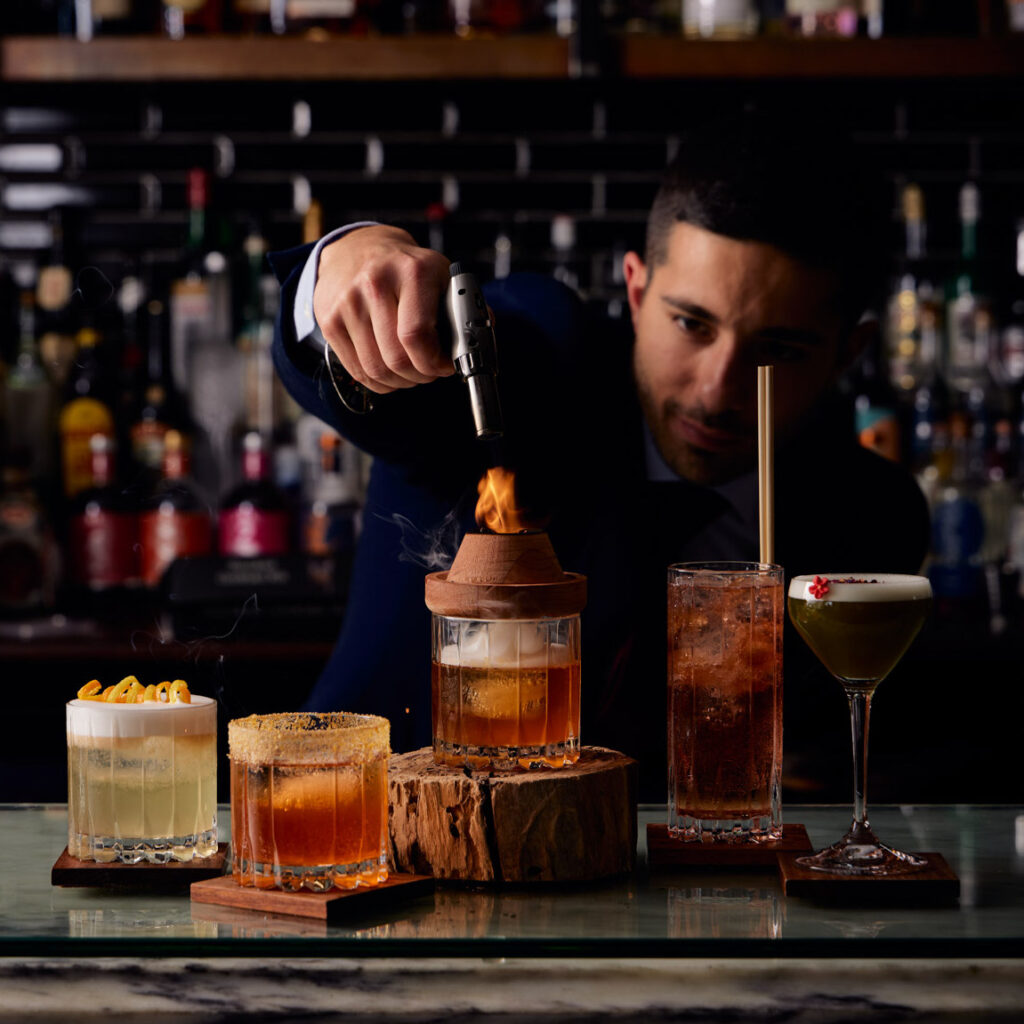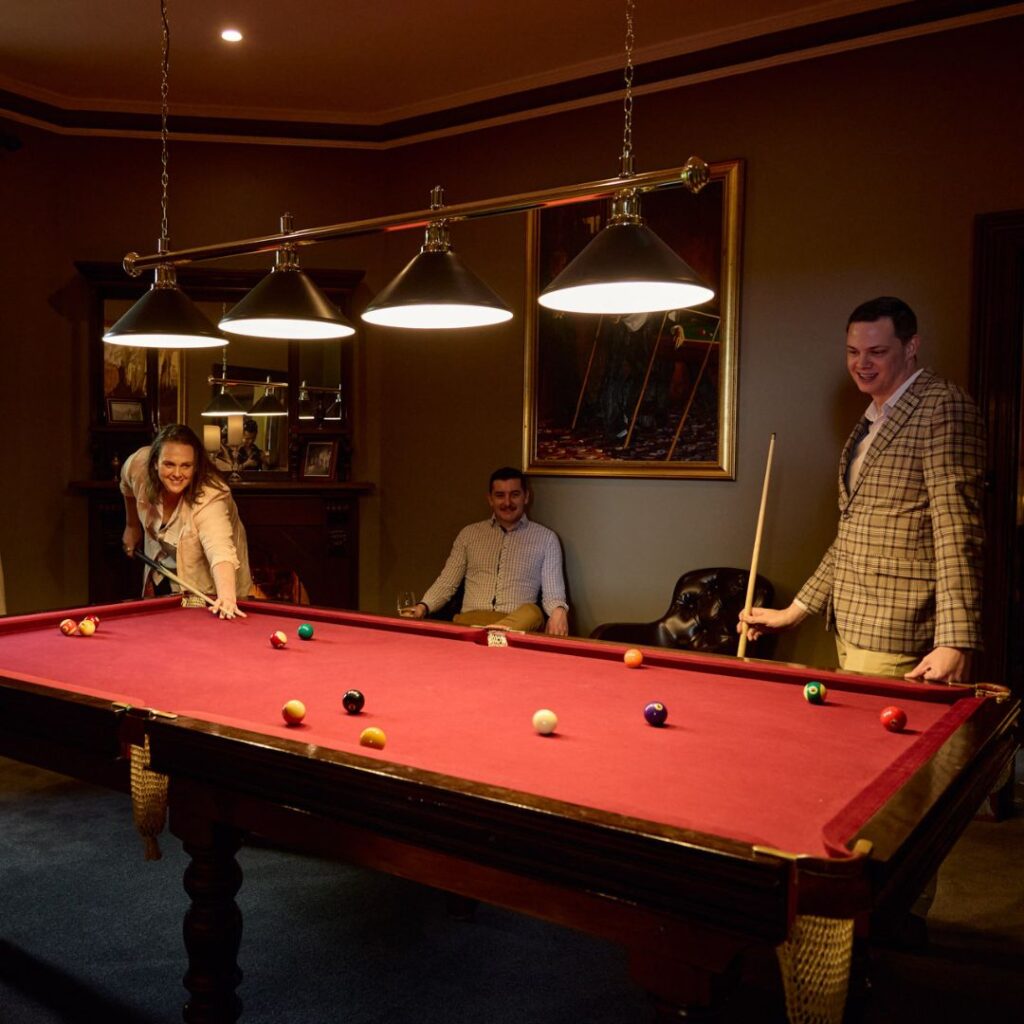 Arthur Waterhouse Lounge & Billiard Room
Casual & Relaxed, reminiscent of 1800's Magnificence
For those seeking an atmosphere of refined elegance, the Arthur Waterhouse Lounge & Billiard Room stands as an epitome of classic sophistication. Named after the influential second owner of Mount Lofty House, responsible for the grand renovations, this lounge offers a blend of timeless charm and contemporary comfort. With a casual dining menu available for in-house guests, sit back and sink into plush furnishings, enjoy a game of billiards, and savour a selection of premium spirits and wines as you revel in the warmth of this inviting space.
Spectacular views & timeless gardens
The Terrace Bar captures the essence of relaxation and indulgence amidst the natural splendor of the Adelaide Hills. With panoramic views that stretch across the Piccadilly Valley, it is a place where guests can unwind with a handcrafted cocktail or a glass of fine wine. During the warmer months, you can relax in the shade of the deciduous trees by the fountain whilst the world passes by. Over the cooler months, grab a blanket and some marshmallows to toast by the open fire pits as the cloud settles in the valley below.
*Open subject to weather. In the event of inclement weather, guests will be able to enjoy our indoor Hardy's Bar and Arthur Waterhouse Lounge.  
OPEN seasonally, 12PM TILL LATE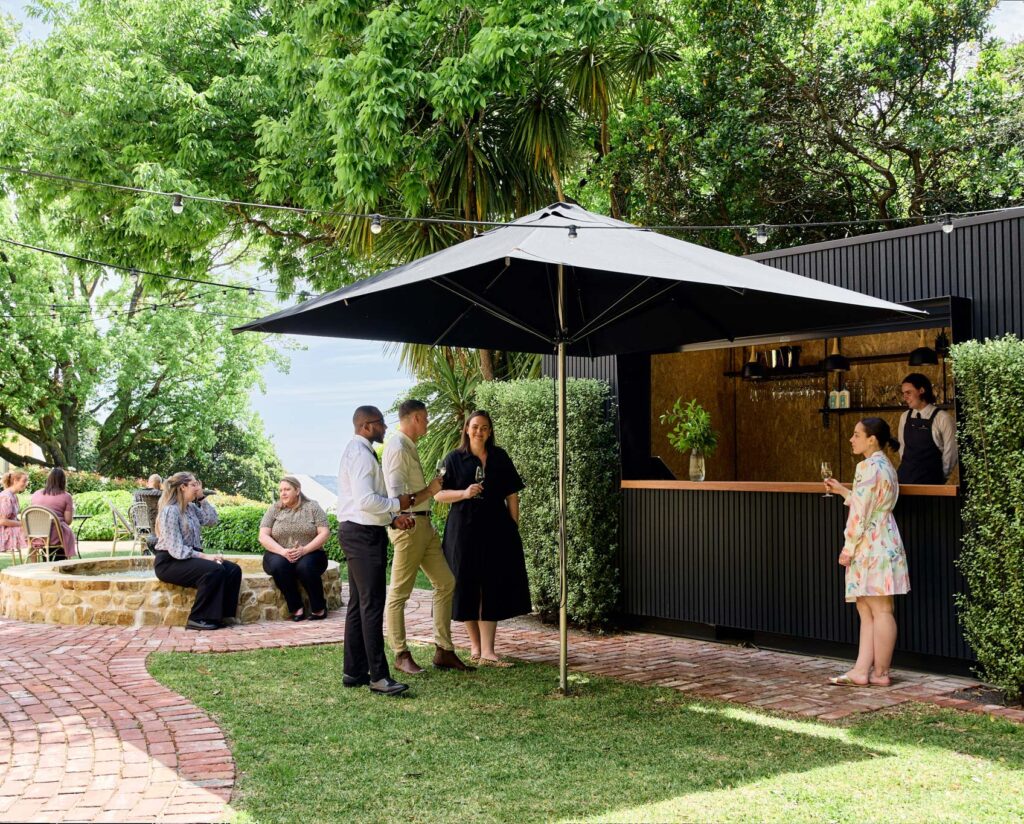 Give the Gift of Mount Lofty Estate
Gift a Fine dining experience
Hardy's Bar & AWL Lounge,
 Garden Terrace Bar
Open seven days
+61 (0) 8 8130 9292
Email us
Subscribe to dining news
& Events Newsletter
Bliss in Winter
Well chosen staff, emphasis on local products, meticulous attention to details of the furnishings and the genuine efforts to create a magical experience made us proud to share the experience with so many interstate visitors. We've experienced Sequoia in Summer and now the House in mid-winter with the mists swirling and warming log fires - marvellous.
Kay & Peter
Stunning venue and location
What a stunning location! While the weather wasn't on our side, Mount Lofty House didn't disappoint. The rooms are well appointed, spacious and feel like you're in a home away from home. With fireplaces in every corner, you'll always feel cosy in winter.
Jono Smith
An amazing weekend retreat and treat!
Impeccable and attentive service from the moment we arrived. We felt very indulged. Beautiful location, views and rooms. The dinner in the restaurant was stunning. Everything was amazing, and included great weather. swimming in the pool, next-door botanic gardens walk and walk to the Mt Lofty summit. The staff were helpful, friendly and professional, also covid-safe - we appreciated diligent and correct mask wearing by all staff.
Wizmoo
Everything You Imagine
Literally everything I could possibly imagine for a venue and more! No where else I had seen could have created such a beautiful even that flowed so well. We had the ceremony and lawn games by the tuscan fountain, the reception dinner outdoors overlooking the valley, and dessert and dancing indoors when it got cold. Our wedding coordinator made sure everything was 100% perfect, the food was sensational and it was such a fun event!
Thomasine
2020
Dreams Come True
Michelle and Rebekkah are the most amazing people! Michelle made our reception dreams come true and we had the most amazing reception. There is nothing we could fault.
Clare & Alex
2020