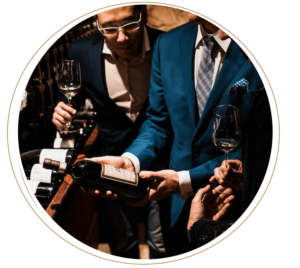 If you have been to a cellar door before, you know that the typical tastings are usually hosted by a cellar door staff who will only cover a taste of the range of wines from a single winery, or if you are lucky enough, you get hosted by the winemaker themselves, who can then add a lot more information on their background, their motivation along with some anecdotes of their travels and their previous experiences. It's always really nice to sit with the winemaker and understand their genre where you can learn more about the region or a specific style.
At Mount Lofty House, we take it two steps further.
If you are lucky enough to have a seat at our wine masterclass in the cellar, you will be transported to any regions in the world with various themes, depending on the day.
Our Wine Director Liinaa Berry has learnt a lot from her travels. Her creativity and approach to wine is known to be very much educational, but far from the boring factual tastings you can sometimes get stuck in. Instead she and her trained sommeliers deliver wine masterclasses from many angles.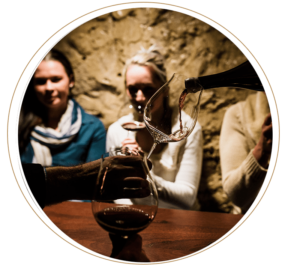 Think of Pinot Noir for instance. You can enjoy a tasting of different expressions of the grape whether it comes from Burgundy, Adelaide Hills or New Zealand and understand different oak regime. If you love to drink Pinot Noir, then you can discover some exciting alternative varieties that have similar flavour profiles. Expect to then taste wines like a Trousseau from the Jura or a savoury Grenache from Blewitt Springs. You can delve into volcanic wines like Nerello Mascalese from Mount Etna in Sicily, have a tastings of mountain wines, understand what saline and coastal wines are – anything is possible!
The sommeliers have a collection of more than 900 different labels from across the planet to choose from, therefore you can expect an eclectic array of themes covering various topics. 45 minutes of sheer drinking pleasure!