Our Current Special Offers
Because you deserve it.
This is for you.
Mount Lofty House Specials
Exceptional value
at a great price.
Visiting Mount Lofty House is always an outstanding delight! We have crafted some special accomodation packages and unique offers for special occasions to you to enjoy us and our services all year round.
Retreat to the Hills - Summer Special

This summer, escape the heat and retreat to the Hills for a romantic and indulgent getaway. Up here the air is fresh, the grounds green and shady.

Be treated with a $200 HVR dining voucher, a glass of sparkling on arrival, 2x $25 day spa vouchers, history tour with signature drink and more.

from $349

until 28 February 2019
Manor Indulgence Package

Indulge with an overnight stay in a House Original Room with a glass of sparkling wine each on check in, a pamper pack on arrival and a four course dinner in Hardy's Verandah Restaurant for two.

Wake up to full breakfast the following morning and a late midday check out.

from $579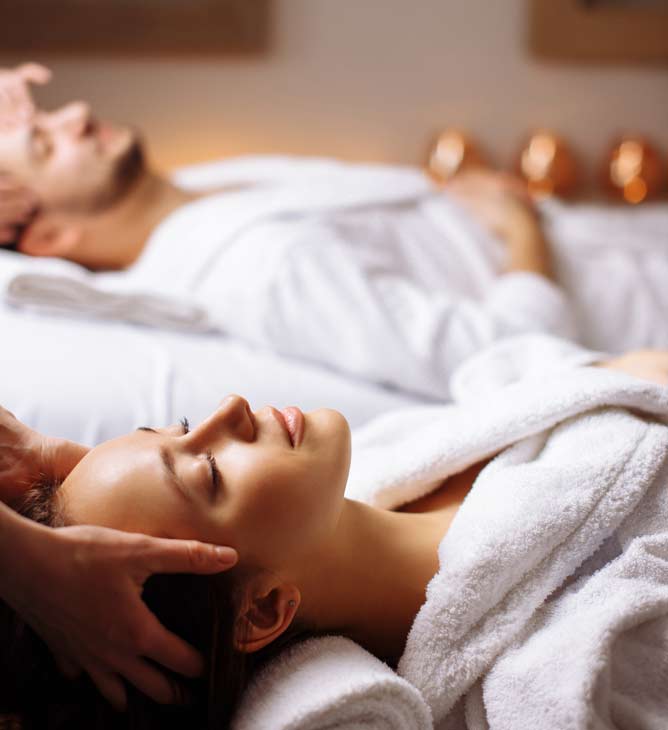 Overnight Spa Indulgence Package

Overnight stay in Piccadilly Valley View Room, glass of sparkling on check-in. History & art tour with complimentary signature drink. 60 minute Stables Day Spa treatment each, pre-dinner cocktail at AWL, four course dinner in HVR. Turndown service of port & chocolates. Full breakfast & midday check out. Please call (08) 8339 677 or email us.

from $999
Memorable Moment

Experience an unforgettable helicopter flight over the Adelaide Hills, a vintage car tour with private tastings of some of the Hill's iconic wineries, before you retreat to your private lounge for an elegant and intimate degustation dinner.

Includes accommodation in a deluxe king suite, mini bar and grand breakfast. Conditions apply.

from $3169
Stables Day Spa Summer Special

Splash out and enjoy some time to yourself this summer. Book in for either a 60 minute massage or 60 minute facial and upgrade an additional 30 minute add on for only $10  (saving $55.00).

To book your 90 minute summer spa indulgence, contact us on (08) 8339 6777 or [email protected]. Click below to find out more.

from $145

instead of $200
Find out more
Valentine's Day Dinner at HVR

Make this Valentine's Day memorable with a delicious 7 course degustation dinner at Hardys Verandah Restaurant, one of the state's best fine dining restaurants.

Experience extraordinary cuisine, superb wines, impeccable service and unparalleled views; there is nowhere in Adelaide better to celebrate this might with your love.

We are offering a special Long Story Seven Course Degustation menu with a glass of sparkling for $179 per person.

$

179
BOOK NOW
A Lofty Christmas Day

Perfect for families, enjoy a grand gourmet Christmas luncheon with Adelaide's most impressive Christmas seafood buffet, Howard's Vineyard's wines and beer included, kids entertainment and a fabulous festive atmosphere.

Mouthwatering menu, live flambéed brulée station, giant chocolate fountain, ice cream cart…

Adults $265, children 11-17 years $159, 6-10 years $89, under 6 years free. Call (08) 8130 9251 for enquiries.

$

265
BOOK NOW
Christmas Day at HVR

Experience a memorable Christmas Day Lunch at Hardy's Verandah Restaurant, the three chef hat restaurant (Australian Good Food Guide), with the best South Australian wine list (Australian Wine List of the Year Awards) and the #1 restaurant in regional South Australia (Gourmet Travellers National Restaurant Awards).

Extraordinary cuisine, superb wines, impeccable service and unparalleled views, experience our special Long Story seven course degustation menu with matched wines. Please call us on (08) 8130 9251 for enquiries.

$

330
BOOK NOW
Worldly, boutique, unique, luxury, perfection, personal and inviting!
Welcomed with a friendly smile and made to feel special. Streamline process for check-in and checkout. Our room was exquisite, beautifully presented with decor in keeping with the history of the house. The view in the morning was stunning as the mist slowly cleared revealing the Piccadilly Valley displaying all its Autumn beauty! Followed by the perfect cuisine for breakfast, including spinach with the cooked breakfast, selections of muesli, the finest fruits and Danish pastries! Our daughter was married on the Piccadilly lawns, continuing the perfection of the ceremony with the canapés on the lawns and balcony, reception with the stunning views over the Valley, magnificent food and dancing the night away all with the wonderful staff looking after us all! I want to thank all at MLH for an incredibly hospitable and perfect experience I will remember forever!
4 April 2018
Luxurious, indulgent, tranquil and special.
My daughter and I enjoyed 24 hours of pure bliss. From the moment we entered the space we felt nurtured and free from the 'rat race' outside. The service was excellent and the meals we enjoyed delicious. Thank you.
21 April 2018
A special occasion which was a family wedding and perfect in every way.
We enjoyed every minute of our two night stay. The hotel was close to some charming Adelaide Hills towns which we visited. The wedding in the garden by the fountain was perfect and followed by a lunch which lasted until 5pm. The food and service were excellent and the atmosphere relaxed. At no time were we hurried to leave. Some casual snacks and drinks in the bar that evening was a perfect ending and gave us a chance to say goodbye to friends leaving early the next day.
21 April 2018
Guests at a wedding, wonderful to stay in such beautiful surroundings.
Privileged to be able to spend the night in a heritage building. Lovingly cared for inside and out. The gardens are beautifully maintained. Wish we could have stayed longer to enjoy our surroundings.
17 April 2018
A perfect getaway for a local.
Last minute idea for the girls and I to get out of Adelaide without driving for several hours. We often have spoken about spending a night at Mount Lofty House and we all said we were so glad we did it. As my 18 year old daughter said it was a really needed and fantastic idea just to get out of Adelaide in an ideal location. Everything from the initial contact, how we were greeted when we got there, the facilities and rooms (connecting on a balcony with an amazing view 🙂 was great, and our casual dining needs were also top-notch. Although we only spent one night it felt like a real getaway and recharged our batteries with some quality family time.
3 April 2018