Our hotel and grounds
30 acres of paradise,
right here in the beautiful Adelaide Hills.
Boutique Designer Hotel Experience
Pure bliss & beauty,
inside and out.
Arthur Hardy, who built Mount Lofty House as his summer residence, was a keen botanist and gardener. This is why our grounds are so versatile and beautiful throughout the year. But also inside we have made sure that none of your wishes will be left unmet, while you just sit back and indulge in whatever activity takes you fancy.
What our House has to offer
Retreat, get lost in time
& enjoy the moment.
Staying at Mount Lofty House is an indulgent experience, no matter what time of the year you visit and for how long. There are many options how to spend your days and nights within our walls: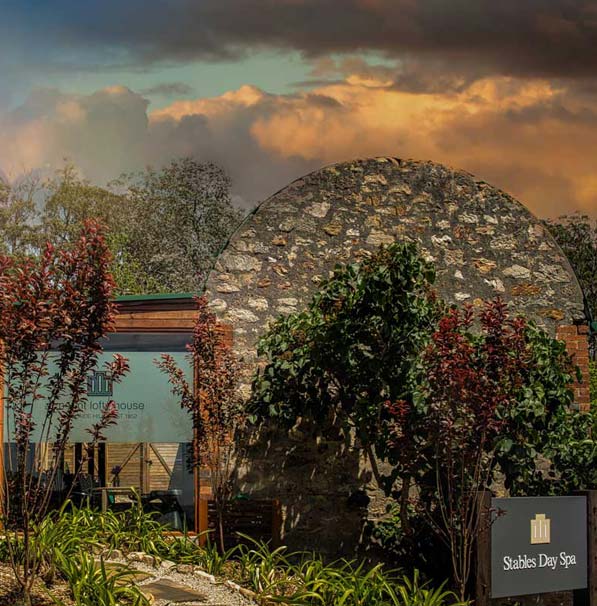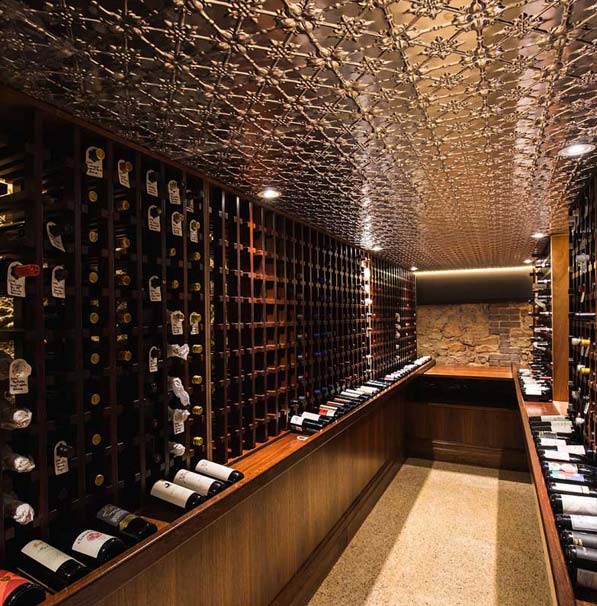 Personalised Guest Service
Going above & beyond
to make you feel at home.
Customer service at Mount Lofty House is more than just looking after our guests' needs. It is very important to us that you feel connected with our House and that throughout your stay there will be no wish unmet.
To start off your stay why not join us for our nightly welcome drinks at the library. Afterwards, our guest relations manager will take you on a tour to make you familiar with the estate and will tell you more about the history of the building and region. Starting at 5pm at the library every day.
Outdoor Activities
Our grounds
& Piccadilly Valley
When you long for some activity and soaking up the beautiful sun, head onto our 30 acre grounds for a picnic, leisurely walks, a swim or a game of tennis. And a lot more than that even.
Picnic on our Multiple Lawn Areas
Outdoor Swimming Pool
Barbecue and Wood Fired Pizza Oven
Tennis/Badminton Court
Mount Lofty Botanic Garden
Croquet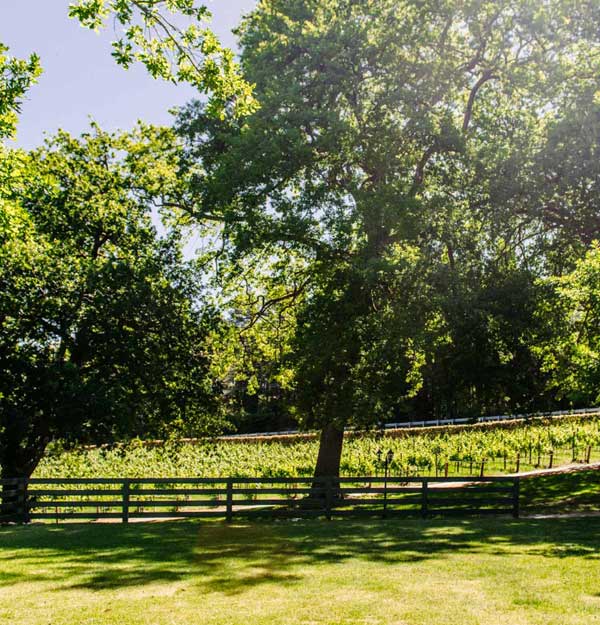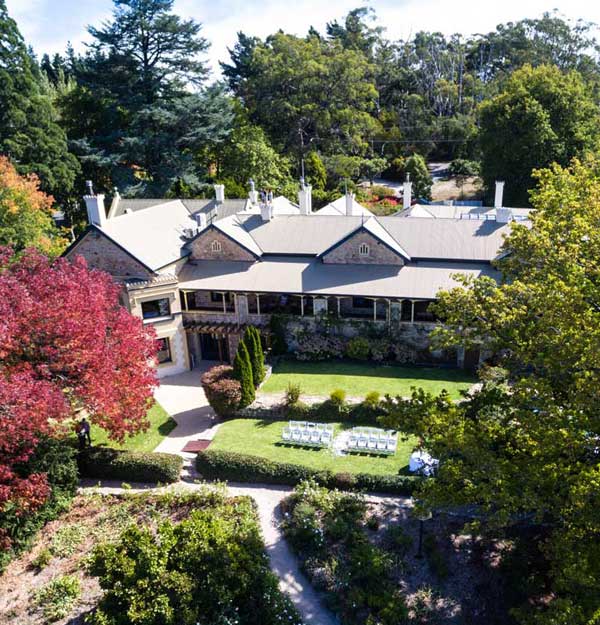 Artists at Residence
Stephen Trebilcock
& Steven Griguol
Throughout the property you will notice Stephen Trebilcock's large scale Australian flora paintings. Born in the Adelaide Hills in 1952, his work is strongly influenced from his early years living on a fruit block and his love of gardening. Trebilcock is represented by Hill Smith Gallery. His calm nature reflecting art is a perfect complement to our beautiful historic estate.
The sculptures around the estate are the work of Steven Griguol. The cabinet-marker turned artist works in metal, steel and wood to create solid, strong pieces. At the same time though they acknowledge the transience and fragility of our existence and the fact we are all just passing through this life.
Worldly, boutique, unique, luxury, perfection, personal and inviting!
Welcomed with a friendly smile and made to feel special. Streamline process for check-in and checkout. Our room was exquisite, beautifully presented with decor in keeping with the history of the house. The view in the morning was stunning as the mist slowly cleared revealing the Piccadilly Valley displaying all its Autumn beauty! Followed by the perfect cuisine for breakfast, including spinach with the cooked breakfast, selections of muesli, the finest fruits and Danish pastries! Our daughter was married on the Piccadilly lawns, continuing the perfection of the ceremony with the canapés on the lawns and balcony, reception with the stunning views over the Valley, magnificent food and dancing the night away all with the wonderful staff looking after us all! I want to thank all at MLH for an incredibly hospitable and perfect experience I will remember forever!
4 April 2018
Luxurious, indulgent, tranquil and special.
My daughter and I enjoyed 24 hours of pure bliss. From the moment we entered the space we felt nurtured and free from the 'rat race' outside. The service was excellent and the meals we enjoyed delicious. Thank you.
21 April 2018
A special occasion which was a family wedding and perfect in every way.
We enjoyed every minute of our two night stay. The hotel was close to some charming Adelaide Hills towns which we visited. The wedding in the garden by the fountain was perfect and followed by a lunch which lasted until 5pm. The food and service were excellent and the atmosphere relaxed. At no time were we hurried to leave. Some casual snacks and drinks in the bar that evening was a perfect ending and gave us a chance to say goodbye to friends leaving early the next day.
21 April 2018
Guests at a wedding, wonderful to stay in such beautiful surroundings.
Privileged to be able to spend the night in a heritage building. Lovingly cared for inside and out. The gardens are beautifully maintained. Wish we could have stayed longer to enjoy our surroundings.
17 April 2018
A perfect getaway for a local.
Last minute idea for the girls and I to get out of Adelaide without driving for several hours. We often have spoken about spending a night at Mount Lofty House and we all said we were so glad we did it. As my 18 year old daughter said it was a really needed and fantastic idea just to get out of Adelaide in an ideal location. Everything from the initial contact, how we were greeted when we got there, the facilities and rooms (connecting on a balcony with an amazing view 🙂 was great, and our casual dining needs were also top-notch. Although we only spent one night it felt like a real getaway and recharged our batteries with some quality family time.
3 April 2018