And so the adventure begins...
Your Special Day. Our Love & Passion
Mount Lofty House is known for its stunning views across Piccadilly Valley, for exceptional service and world-class food. But even more-so, it is known to be one of Adelaide's most stunning wedding venues that will guarantee to make your most special day truly memorable.
Ceremony & Reception Venues • Delicious Catering Packages
Adelaide´s most iconic wedding venue
Our Intimate Ceremony Venues
Where love flows & unites
Our outdoor garden ceremony location overlooks the stunning Piccadilly Valley in the Adelaide Hills, and will make your special day even more unique and captivating.
Take in picturesque views and beautiful surroundings in our stunning garden wedding venue. Piccadilly Lawns provide extraordinary views across the Piccadilly Valley and rolling Adelaide Hills for your ceremony and pre-dinner drinks. A large leafy hedge creates a stunning private entrance and a gorgeous backdrop to marrying the person you love.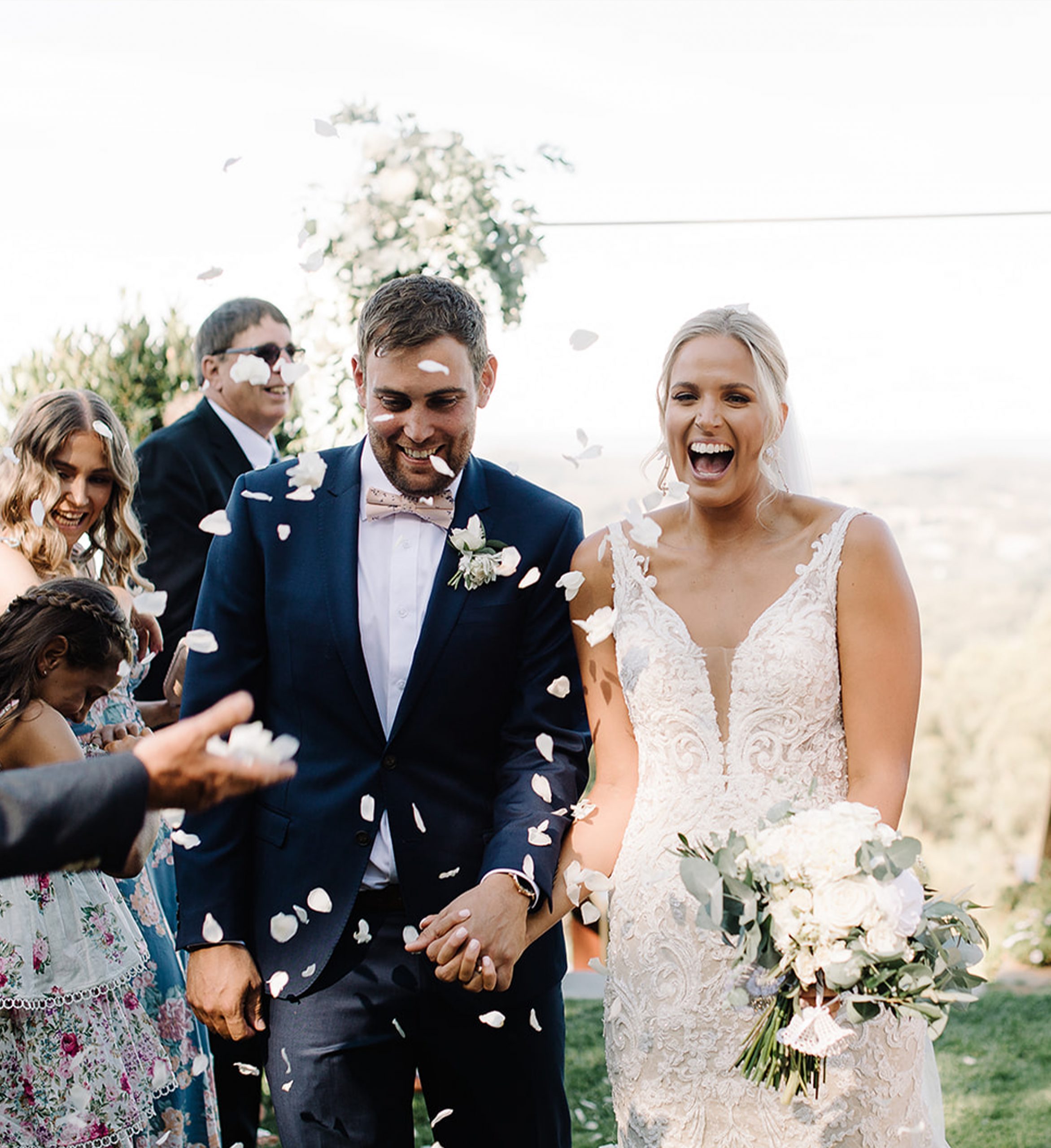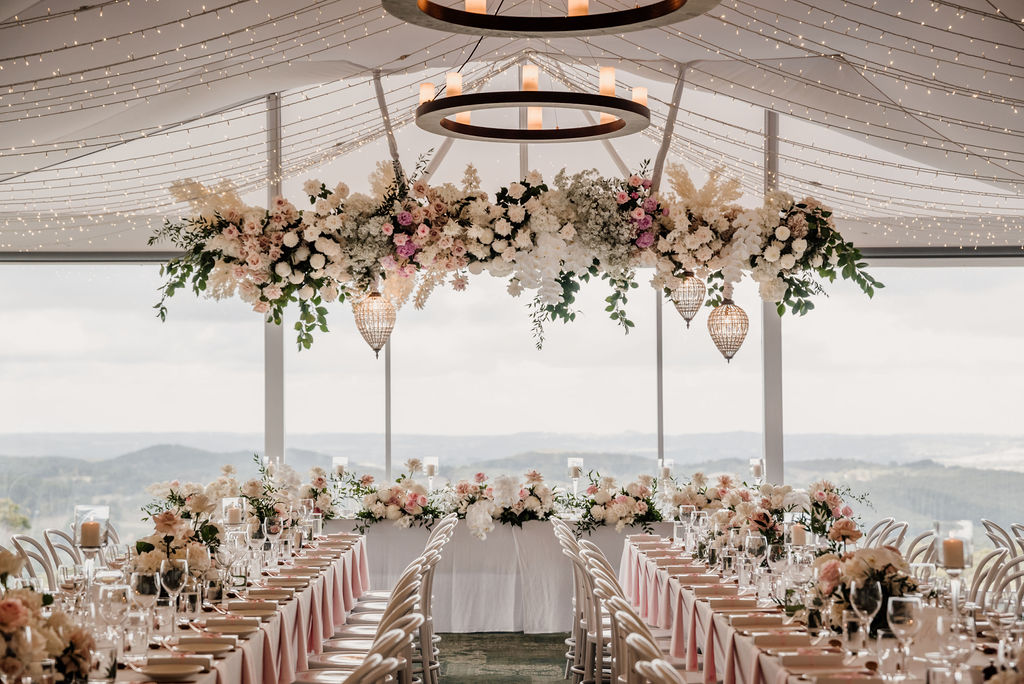 Casual, Classy & Spacious
Adelaide's most elegant wedding reception venues
Piccadilly Panorama is our largest indoor venue offering panoramic window views across spectacular Piccadilly Valley. This iconic Adelaide wedding venue is also ideal for indoor/outdoor pre-dinner drinks and cocktail celebrations.
The way to the heart is through the stomach.
We tailor everything to make your dream day a reality. This is why we were named best hotel wedding reception venue in South Australia for the past six years by the Australian Bridal Industry Awards. Discuss your ideas with our professional team and discover our flexible options to make your wedding day not only perfect but delicious.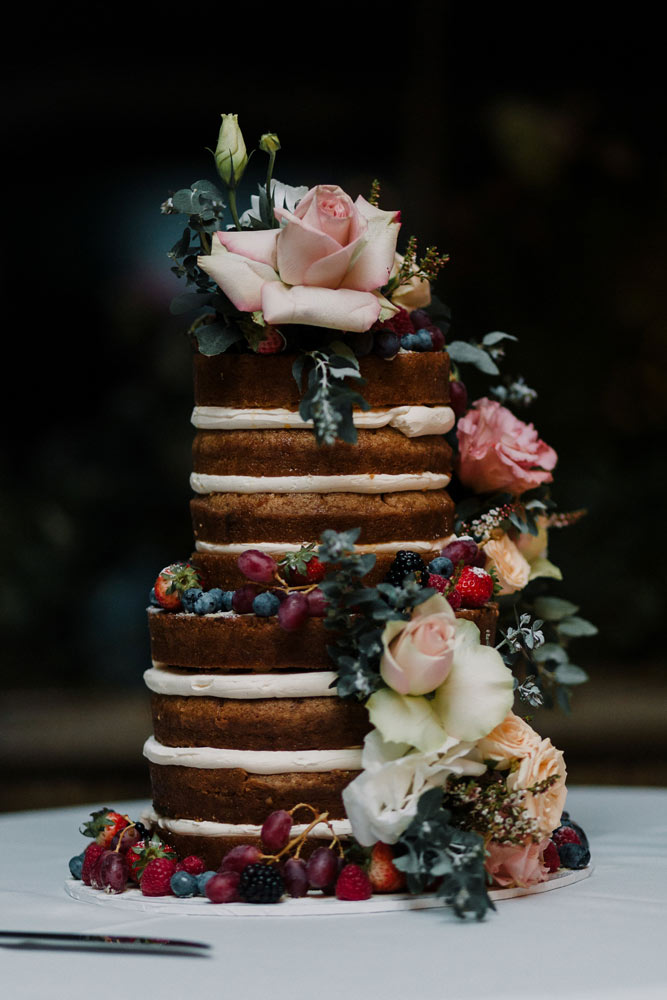 We'd love to have a chat!
At Mount Lofty Estate we understand that all couples are different and every wedding unique, we offer bespoke weddings and can tailor our packages to suit your individual requirements.
It is our pleasure to help and assist you with any questions, ideas or dreams you may have regarding your wedding day.
Please contact us for further information about weddings at Mount Lofty Estate, and to receive a copy of our current brochure.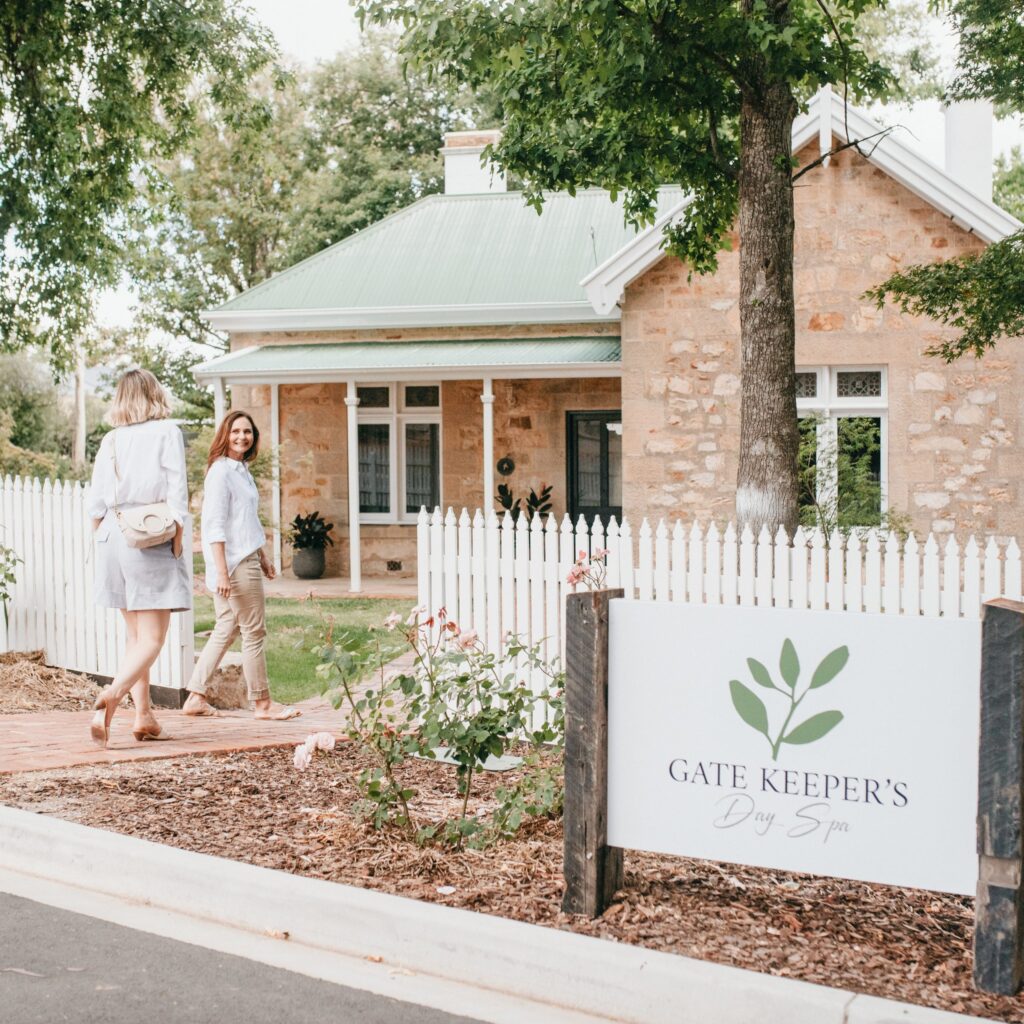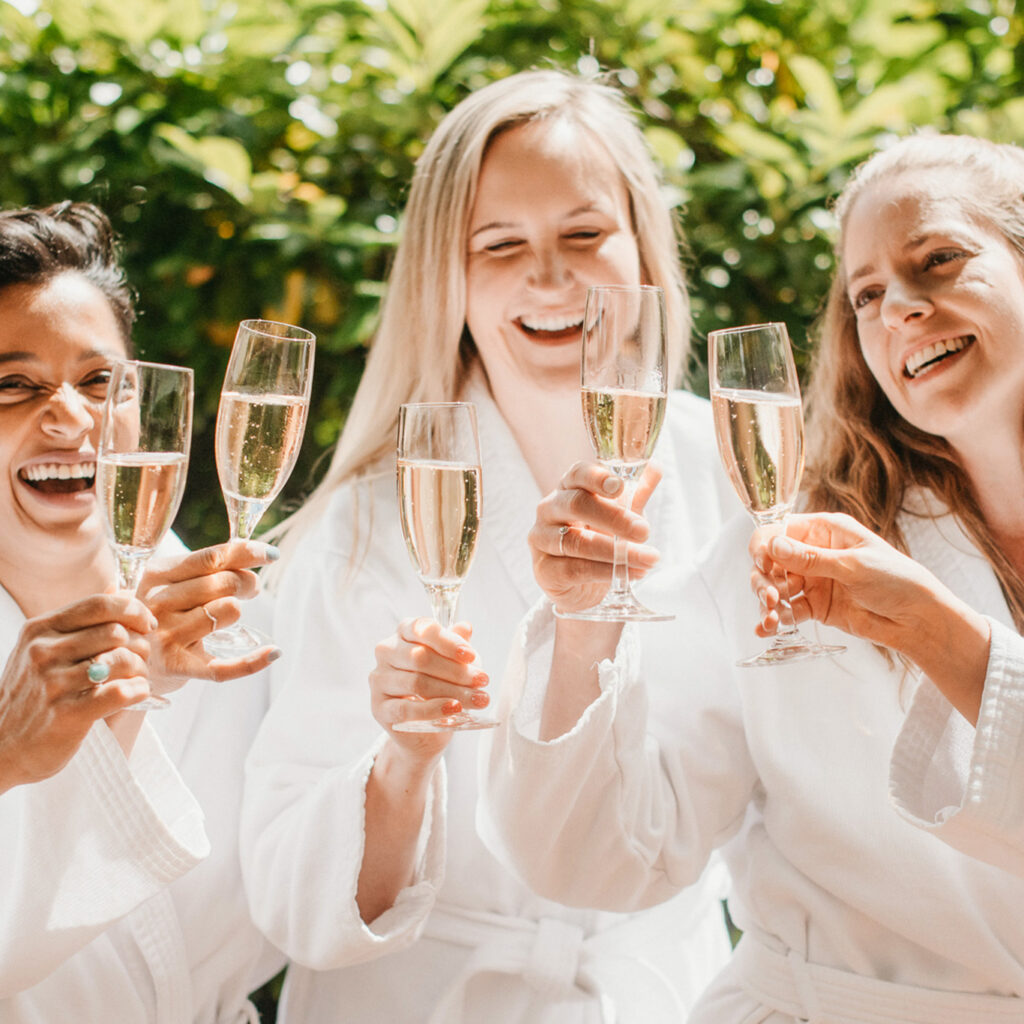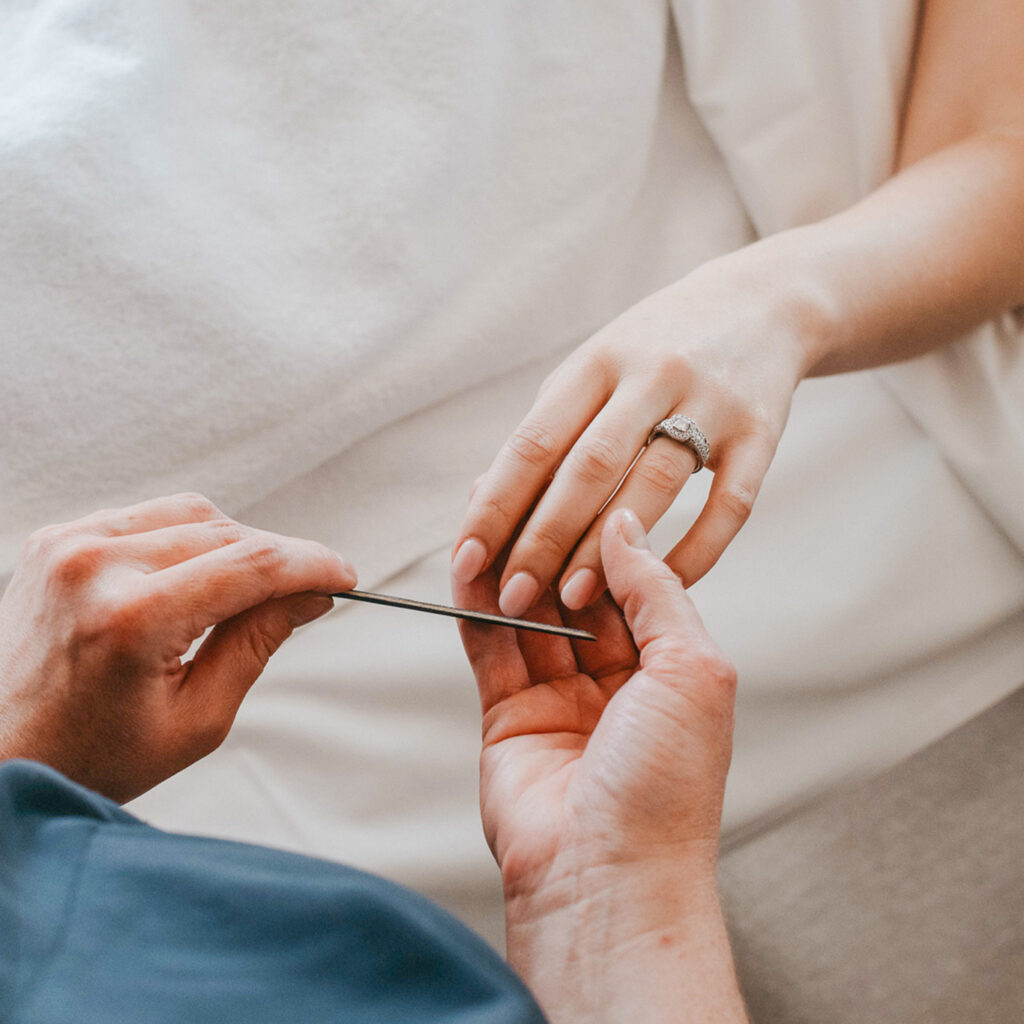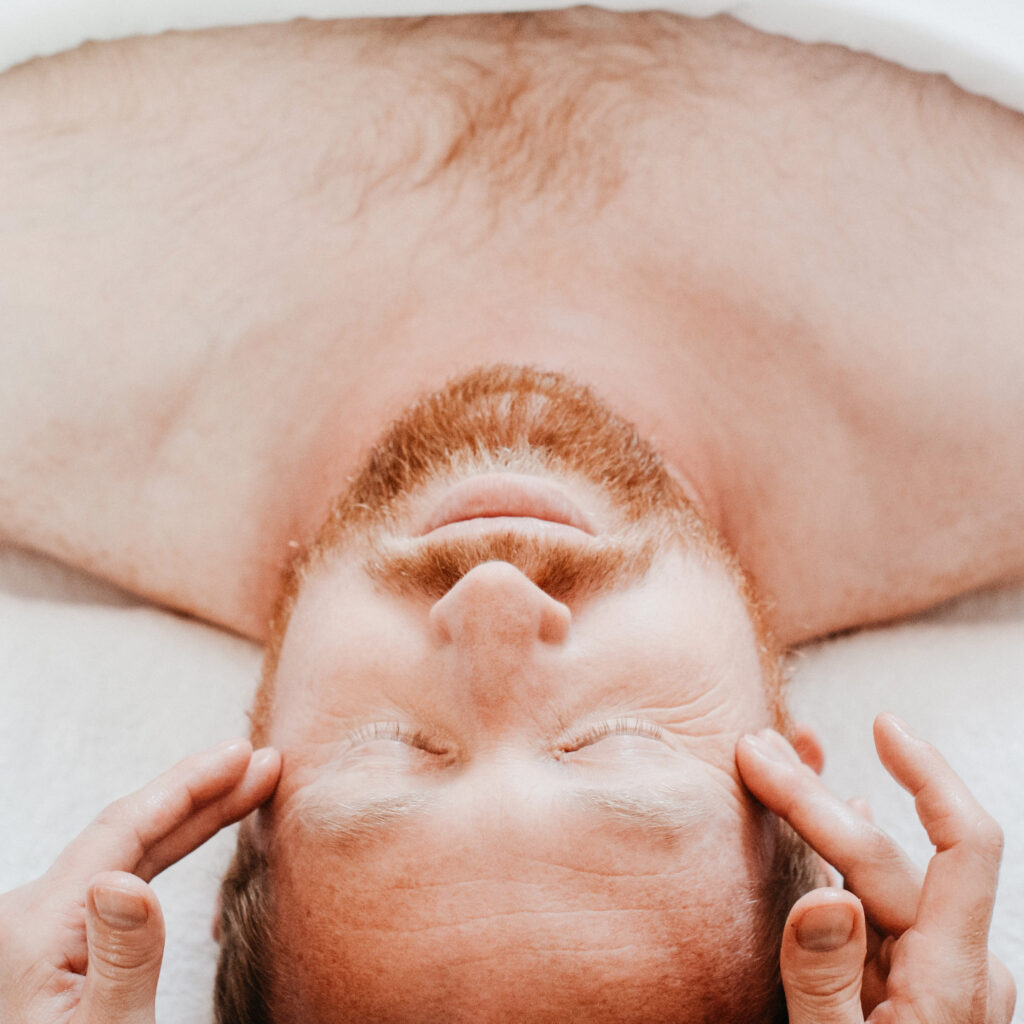 Relax Before Your Big Day
Why not book yourself and your bridesmaids in for a relaxing spa afternoon before your wedding day. This will help you to unwind and relax and give your skin an even bigger glow.
Boutique Hotel Accommodation
Why leave when you can stay.
Make your wedding stay even more relaxed for you and your guests by staying overnight. We are able to accomodate up to 80 people within our hotel and cottages.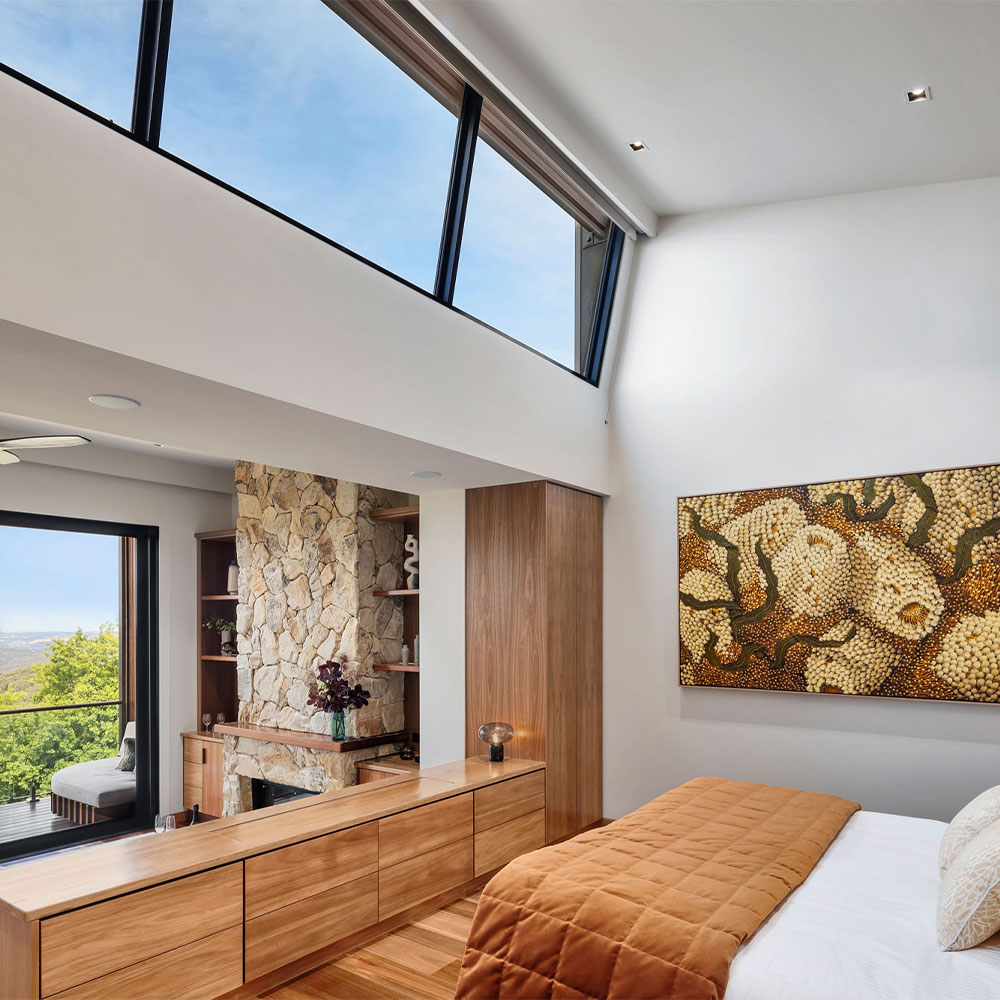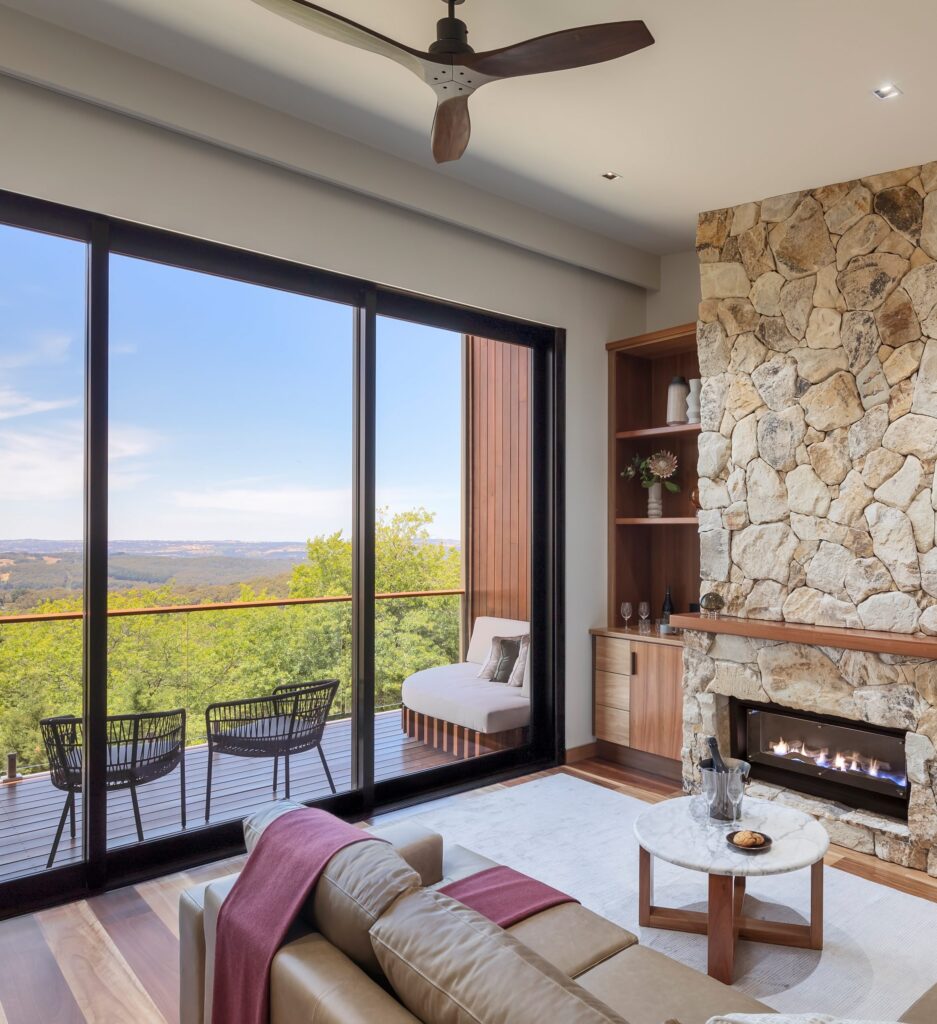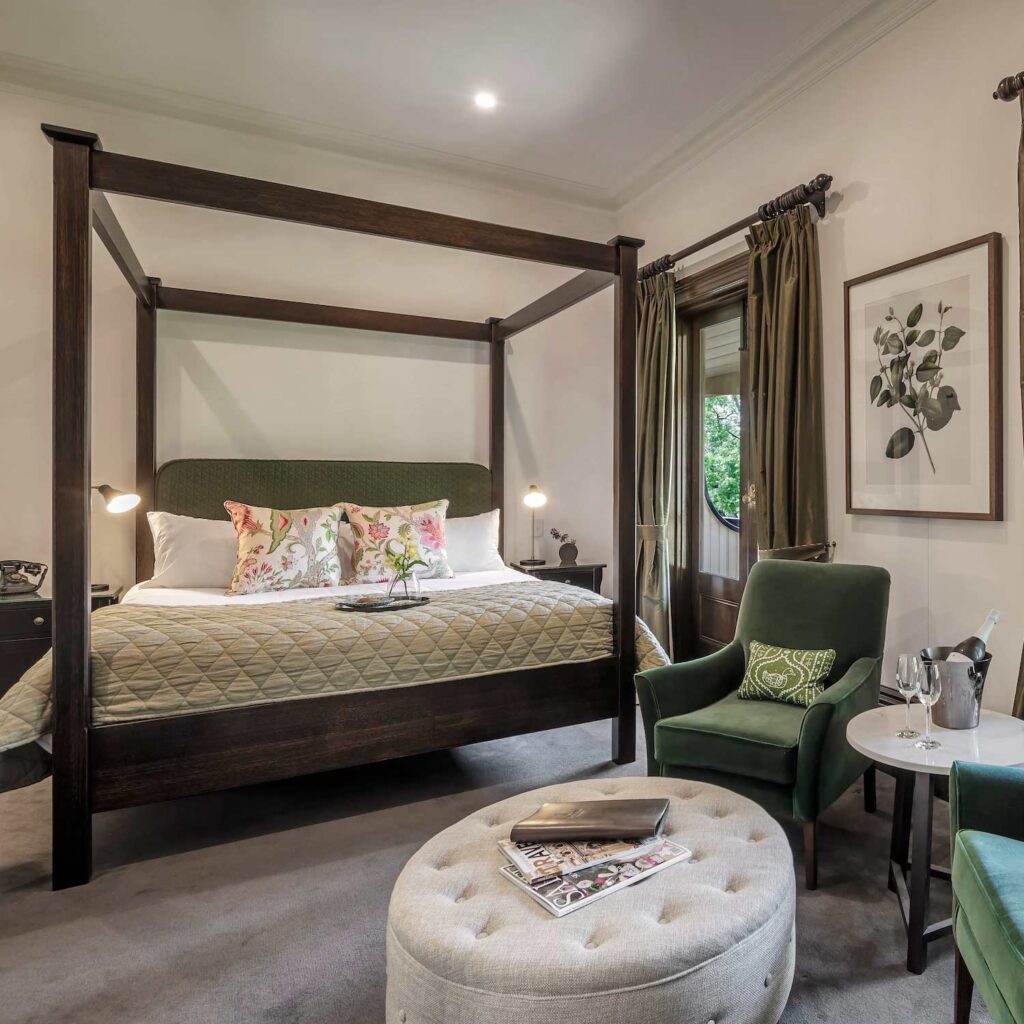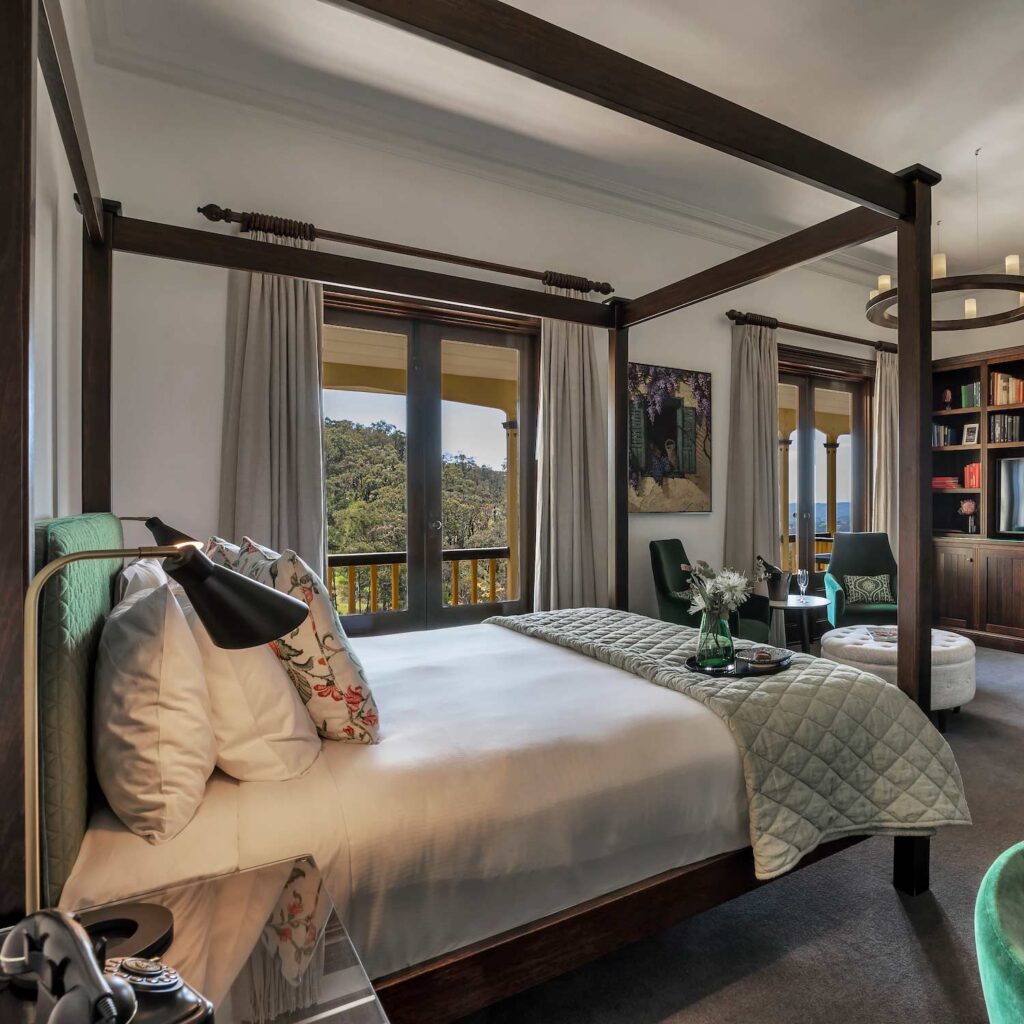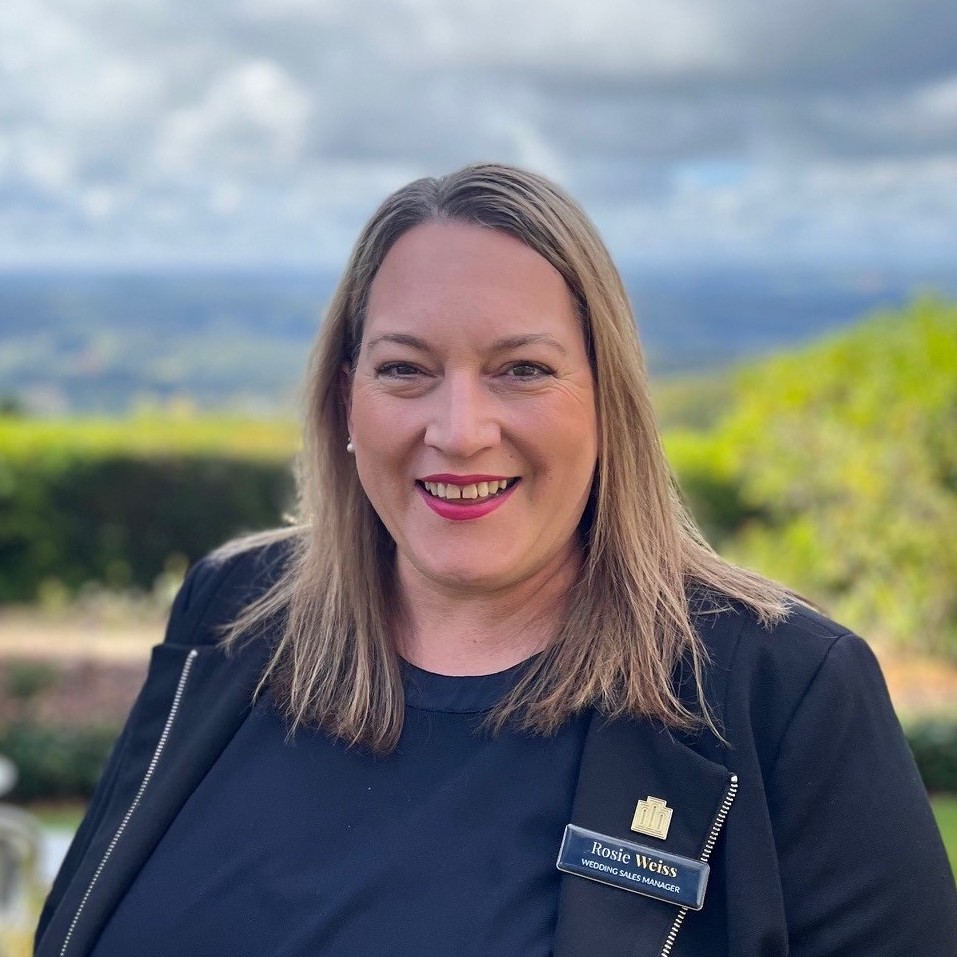 Rosie Weiss, Wedding Curator
Rosie is an experienced Wedding Sales Manager with over 20 years in the hospitality industry. With a diverse background spanning venues in London, Brisbane, and Uluru, she has honed her skills in coordinating events for esteemed guests such as the Royal family and the Dalai Lama. However, it is at Mount Lofty House where Rosie feels the utmost privilege, entrusted with the task of ensuring each wedding couple experiences a truly remarkable celebration, filled with cherished moments that will be treasured for a lifetime.
Everything was perfect
"Our guests spoke very highly of the food, the room was set up exactly as we'd asked and the staff were amazing! Rosie was incredible - her communication from day 1 was very thorough, she was highly organised, very patient, made us feel instantly at ease, and such a calming presence to have around at such a nerve wracking time! We really couldn't have wished for a better wedding coordinator."
Michelle & James
2022
We had the most incredible day
"We couldn't have asked for anything more. The attention to detail from the beginning up to the execution on the day was faultless. Rosie was so easy to deal with and made the entire process stress free. The food and service was top notch! We and all our guests enjoyed every moment and we are so grateful to you for making our wedding day perfect."
Tania & Daniel
2022
Nothing short of spectacular
Mount Lofty is a sensational venue, there is no question of that. We loved having our wedding here and the opinion of all of our guests, who all flew from interstate and international, was nothing short of spectacular. The grounds are immaculate as is the vast majority of the building. The Service was superb throughout, especially given the high volume of weddings that they service, you'd think there could be some complacency but no, all the team strived to make it as best a day as possible for us.
Daniel & Samantha
2023
exceeded all our expectations
We had our dream wedding on the 24th of January 2023 .Mount Lofty House exceeded all our expectations The venue was amazing the food was absolutely incredible. Our guests are telling us it was the best wedding they have ever been too. We could not have asked for more. Every last detail was organised for me, right up to calming me down before I walked down the isle. Thank you so much Mount Lofty House for giving us our dream wedding.
Simone & George
2023
high quality and welcoming service that can't be beaten
Mount Lofty House is an exceptional venue. The staff are professional and passionate and commit themselves to providing a high quality and welcoming service that can't be beaten. We were so happy with the team and the wedding and reception they provided for us.
Luke & Kevin
2023
Mount Lofty Estate Weddings
Award Winning Wedding Venue in the Adelaide Hills