Historical charm. Indulgent luxury.
Traveller's Choice Awards
#1 Luxury Hotel in Australia & South Pacific 2023
#1 Small Hotel in Australia & South Pacific 2023
#1 Hotel in Australia & South Pacific 2022
Step back in time. Not in style.
We have crafted some gourmet accomodation packages and unique offers for you to enjoy our Historic Estate, Signature Experiences and our services all year round.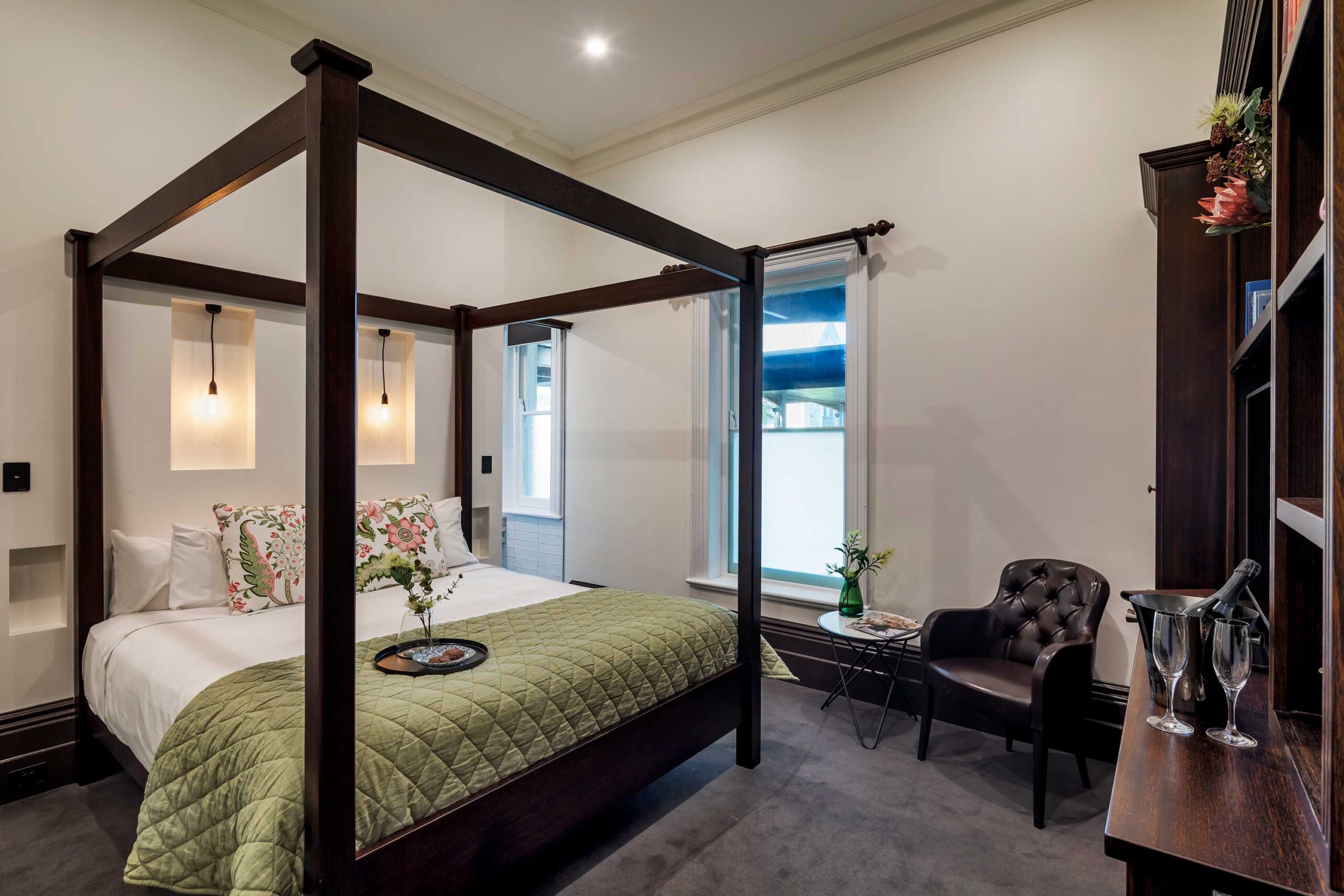 Located throughout the estate, our Classic rooms have high ceilings and are each unique in layout, all appointed with period furnishings. These rooms offer a superb blend of comfort and style.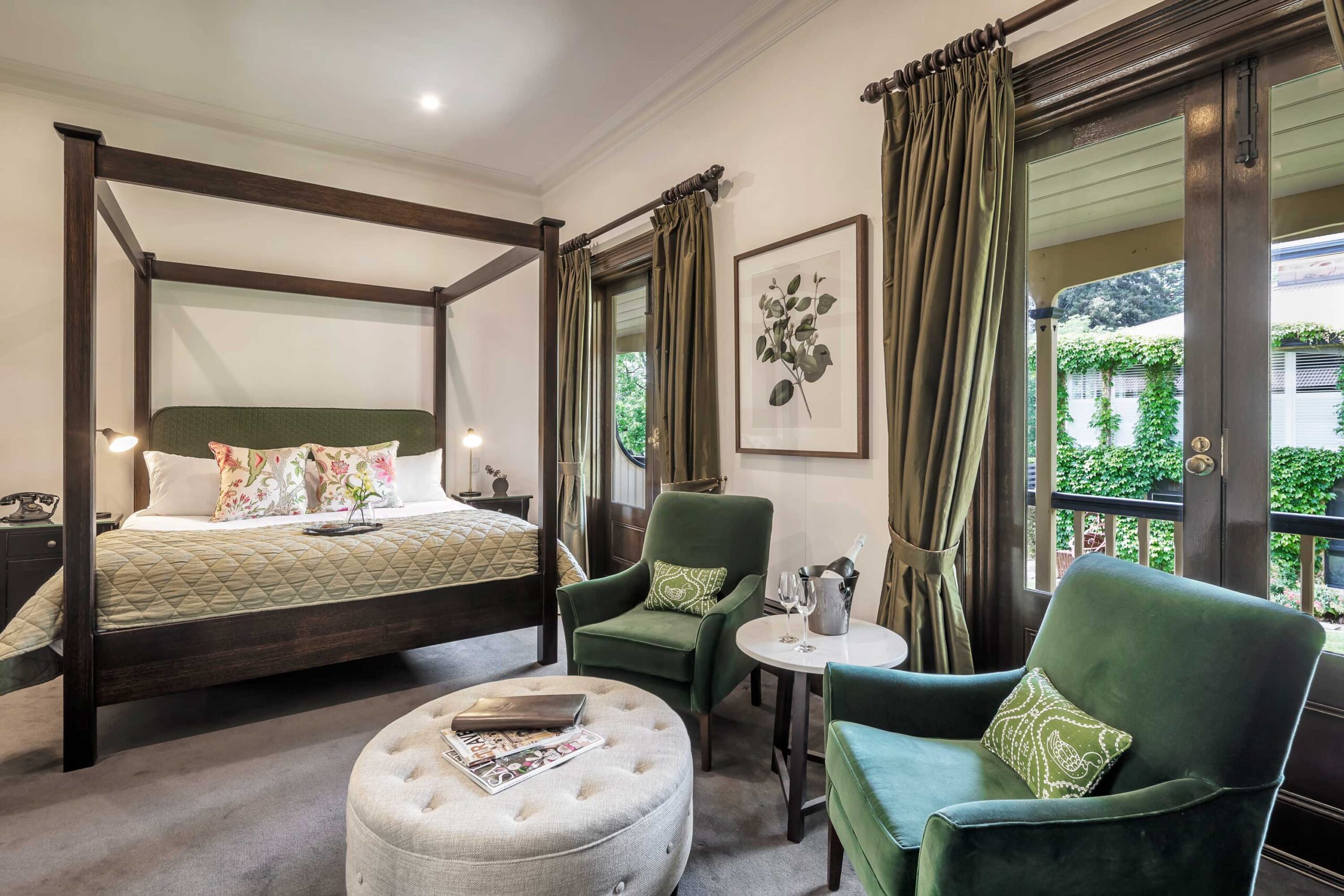 These rooms are all slightly different in layout and are more spacious in layout, opening onto the tranquil gardens and surrounds of Mount Lofty House with both indoor and outdoor balcony seating areas.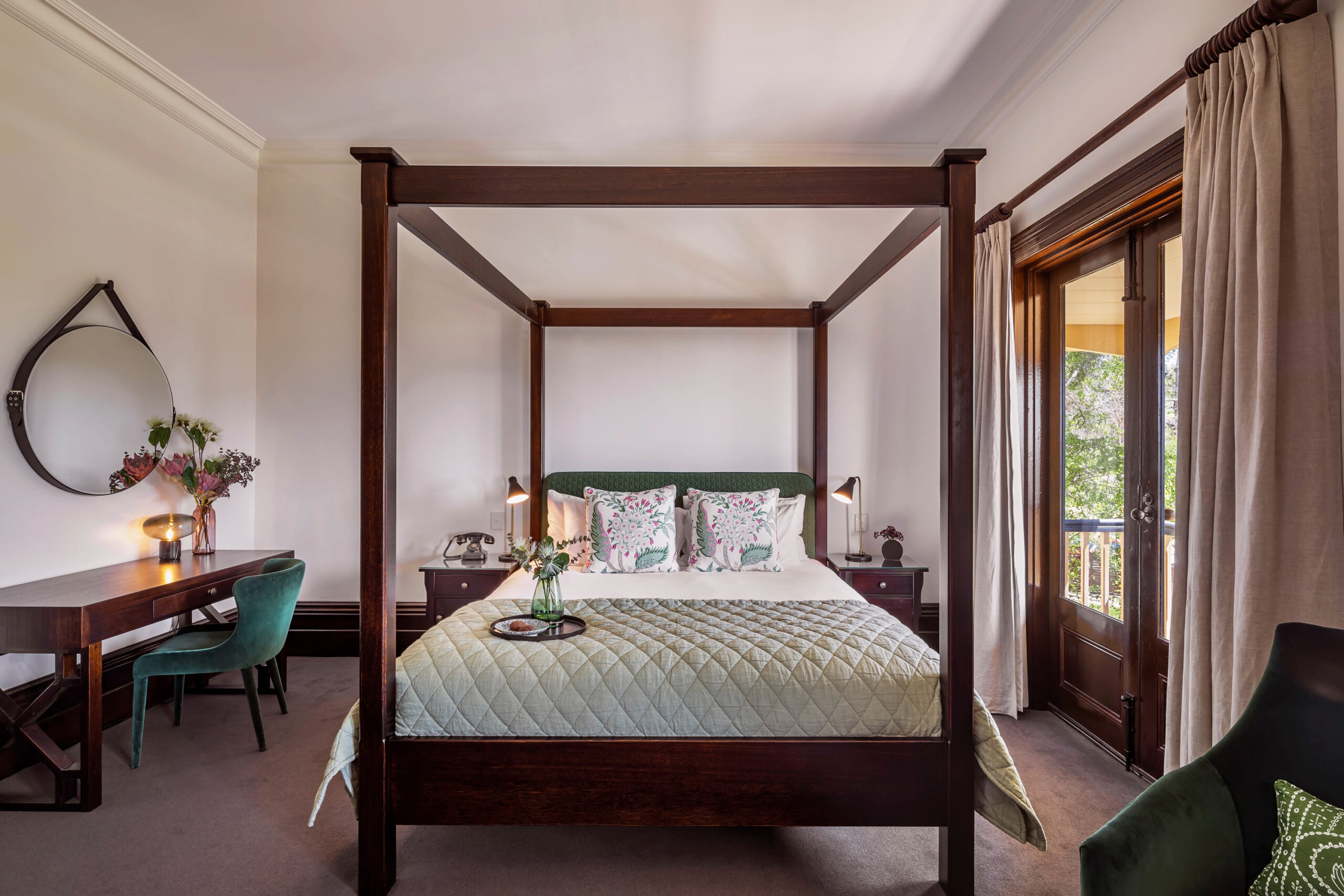 Located in the Piccadilly Wing, our spacious Piccadilly Valley rooms offer breathtaking views across Piccadilly Valley with sitting area and outdoor balconies. These rooms are all unique in layout, and are perfectly complemented with local artist Stephen Trebilcock's work as well as a library of books.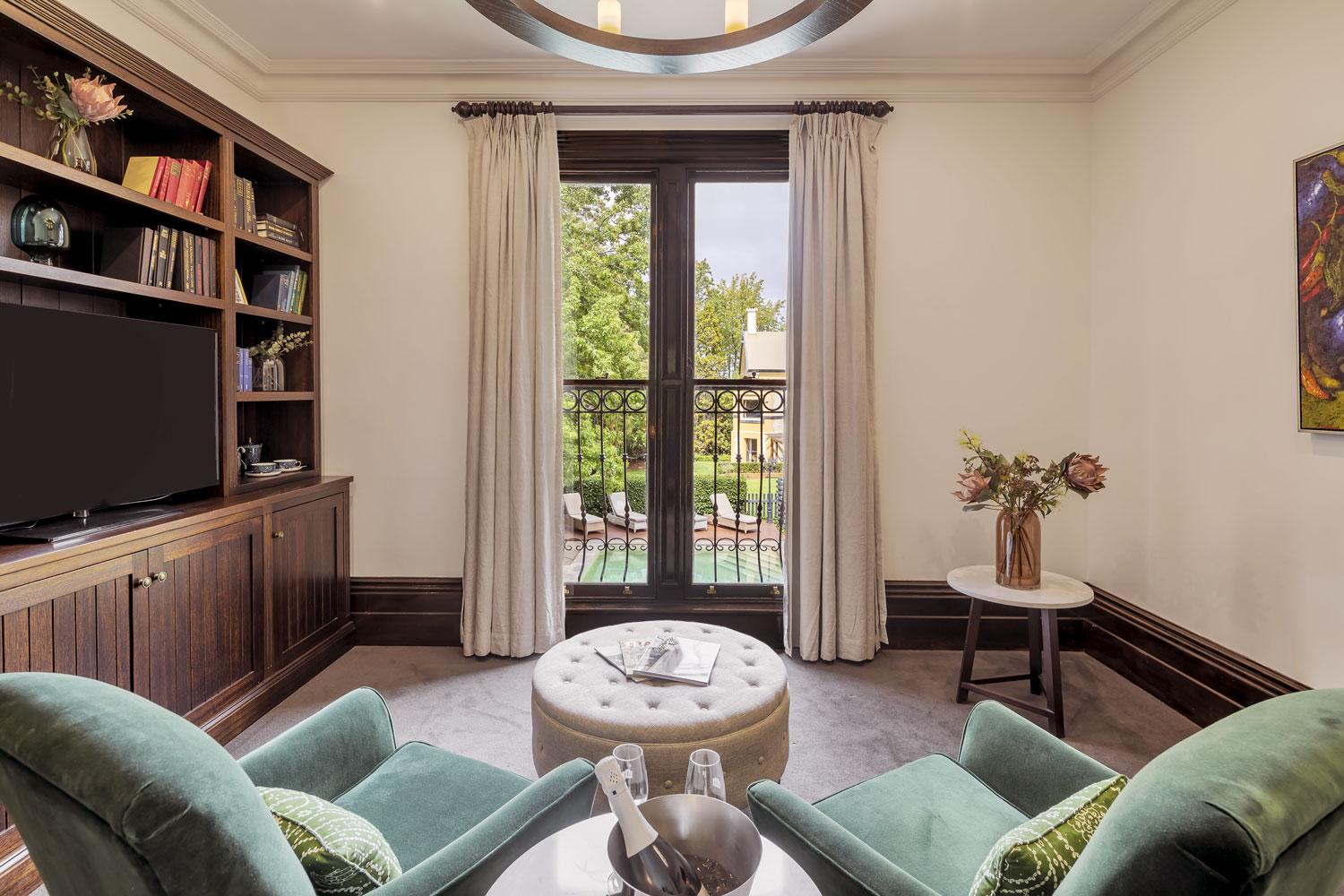 Our magnificent Tower Suite is set over two levels and overlooks the pool and across the gardens. Loft bedroom and spa bath.
Our Suites are styled in their own unique way showcasing their individual character offering a separate sitting area and a complimentary minibar to enjoy.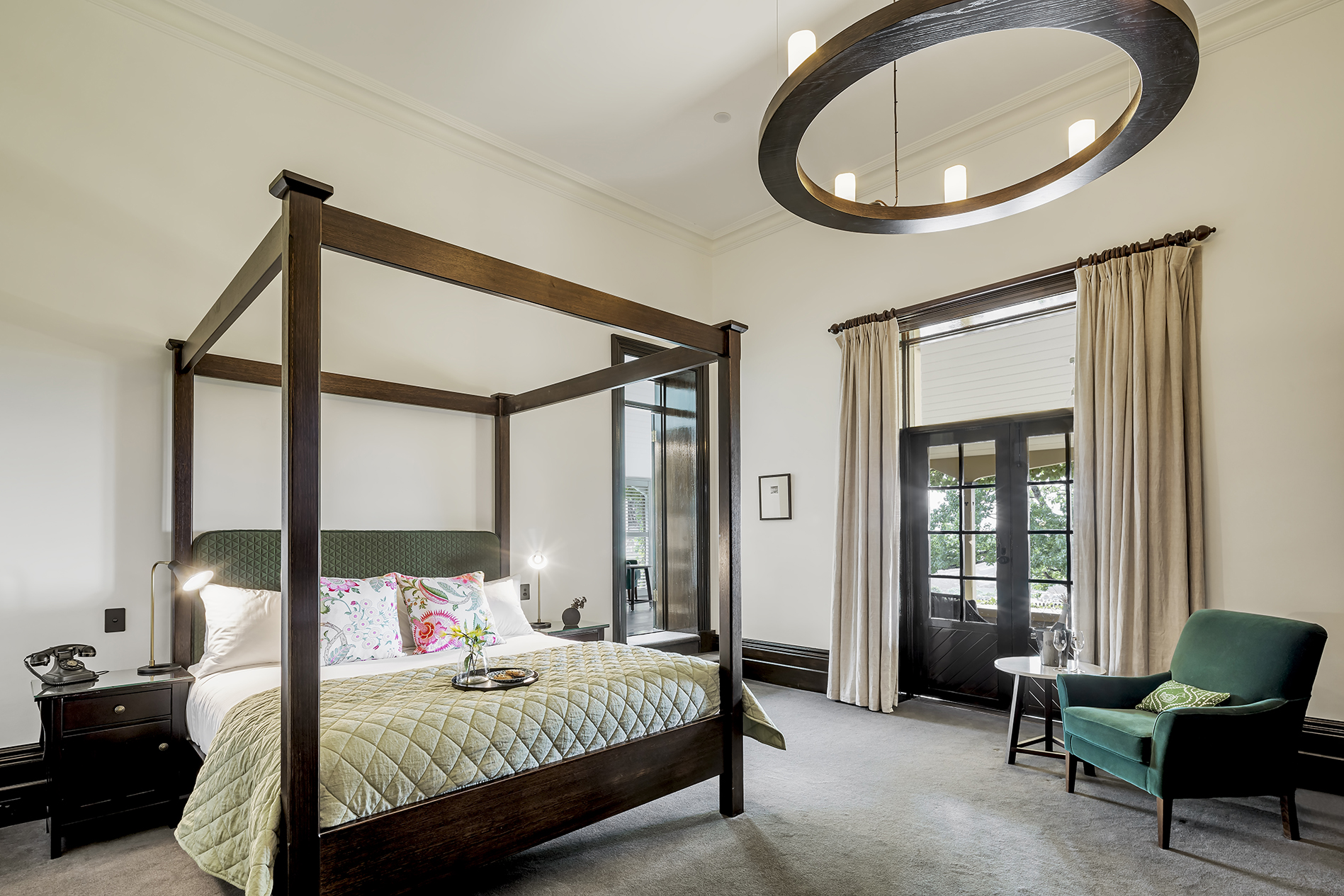 Our Conservatory Suites are styled in their own unique way showcasing their individual character offering a separate sitting area and a complimentary minibar to enjoy.
Stunning suite with large master bedroom, adjoining conservatory style sunroom and private balcony with breathtaking view.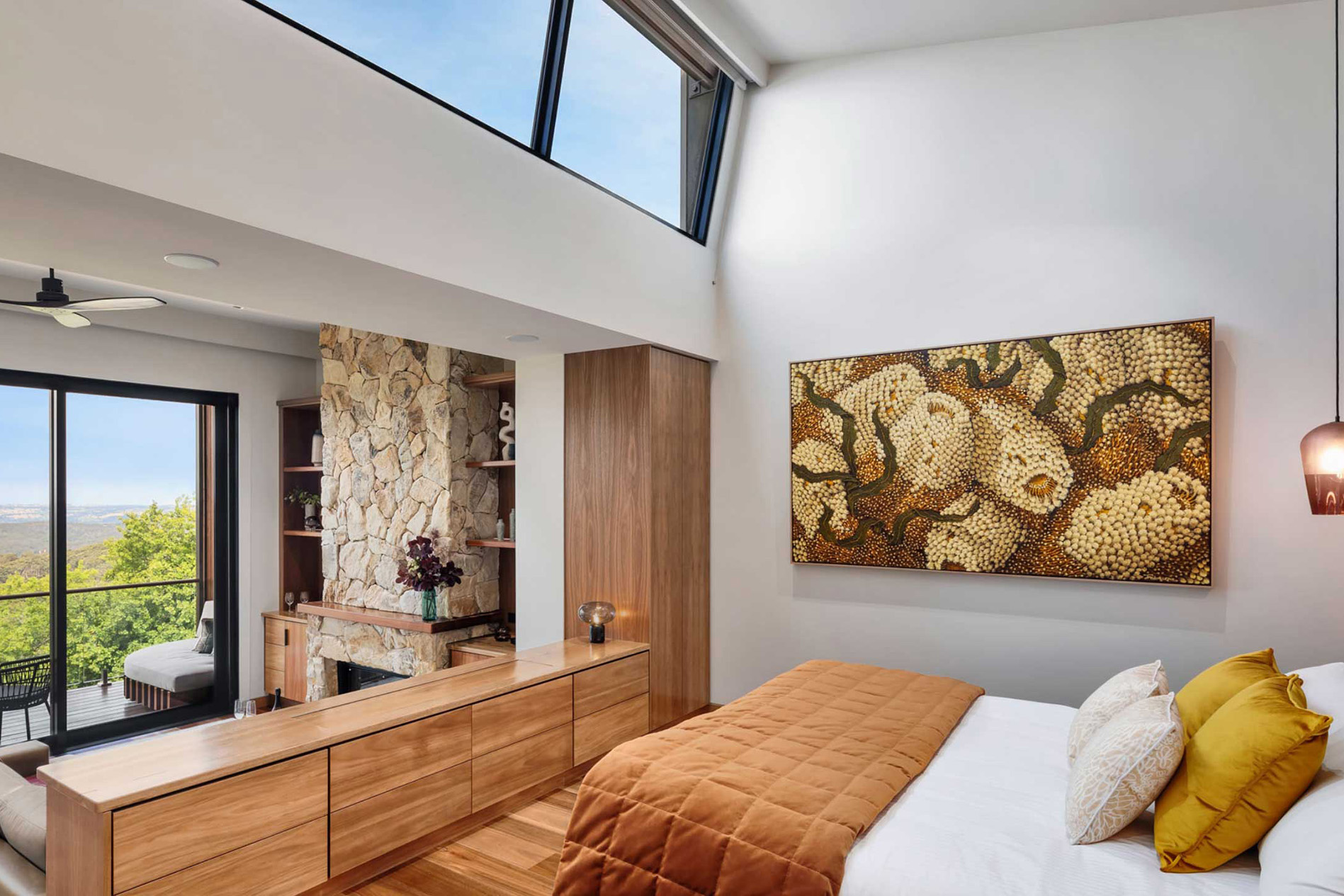 Sequoia provides the highest level of privacy, its own reception area, lounge and breakfast room, mineral hot springs, and a range of inclusive and exclusive guest experiences.
14 contemporary, luxurious, sustainably designed suites with unparalleled tree-top views overlook the Piccadilly Valley and vineyards. Guests can take in the inspiring views from their private balconies, their lounge and fireplace while deep soaking in the bath or sky gazing from their king-size bed. Adults only.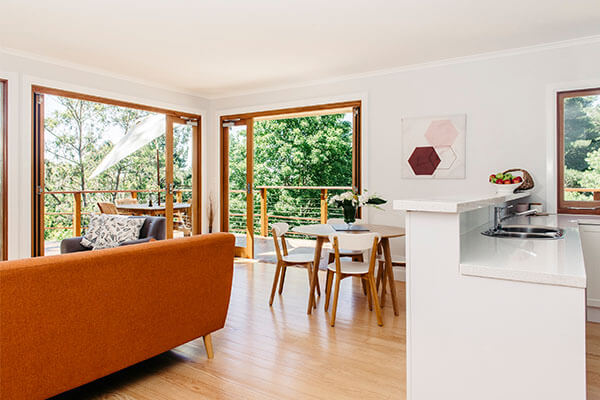 The contemporary, self-contained 2 bedroom cottage has a huge open-plan lounge/dining area and massive entertainers deck.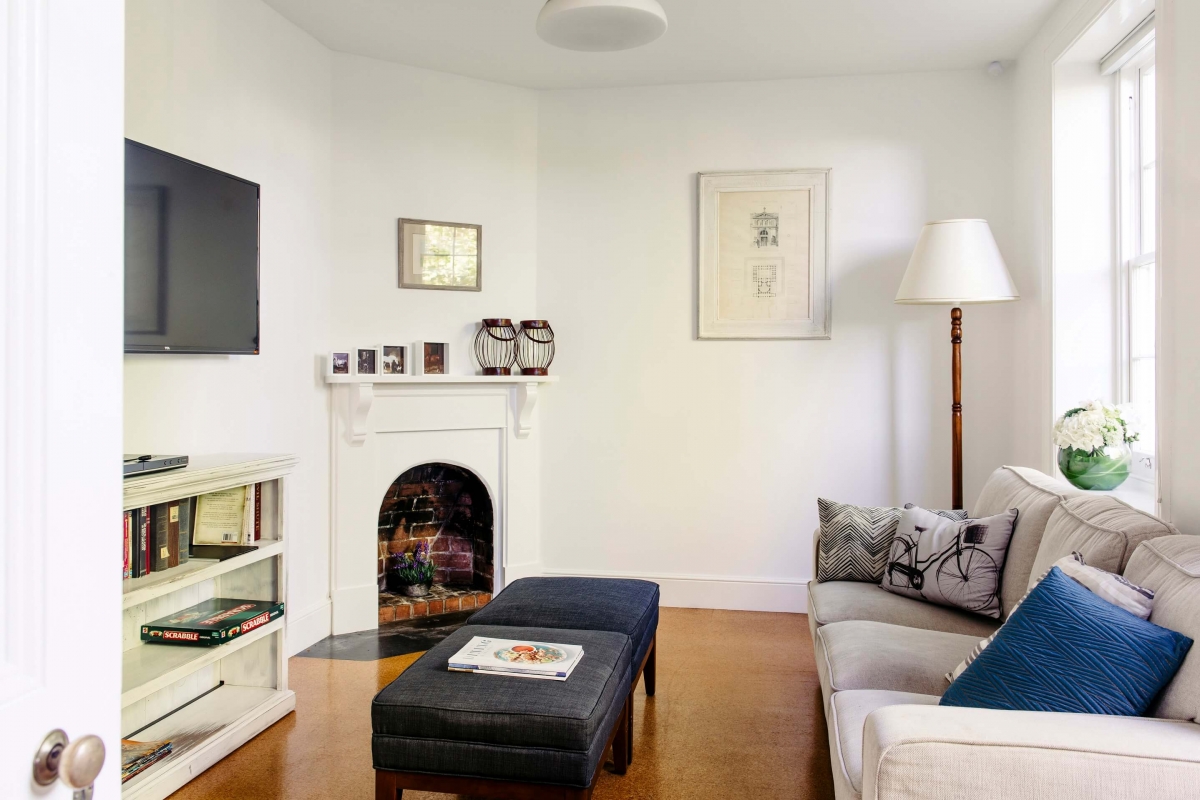 This beautifully renovated 1850's cottage is fully self-contained and features three bedrooms and one bathroom.
Whether you join us for a weekend of relaxation, a special celebration or a work conference, let us look after and delight you throughout your stay. Starting with our warm and attentive service, our casual and fine dining experiences and many activities to enjoy inside and out, you won't be bored. Unless you want to.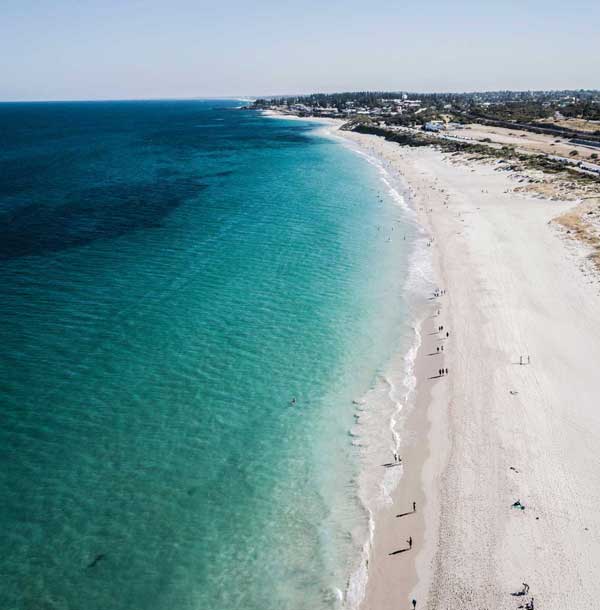 Our Region • The Adelaide Hills
Plenty to do right at our doorstep.
The Adelaide Hills offer a multitude of activities and experiences. Find out more here or call our concierge to tailor your dream stay. Choose a nature experience, indulge in food and wine, experience world class culture and art, numerous events and local farmers markets, South Australia's pristine beaches… There is so much to do and see in our gorgeous region.
Superb
Beautiful historic building in the Adelaide Hills. Staff were very friendly, professional and genuinely happy to help. Loved the welcome drink and homemade cookies on arrival, the complimentary tour and the on-site restaurant so you don't have to leave.
Ashley
2022
Gorgeous hotel with amazing views!
We went to Mount Lofty house at the same time last year and loved it so much that we decided to return this summer. We love the location as it is accessible to the many SA wineries. Their Hardy's restaurant is outstanding - wonderful food with spectacular views! Definitely a special occasion restaurant, but their bar food is also excellent. Breakfast is cooked to order and is delicious, with table service and once again a beautiful view. Our room was very comfortable and overlooked the garden. Highly recommend this hotel.
Megan
2022
The wonderful Mount Lofty House
Had the pleasure of spending a weekend at the wonderful Mount Lofty House. This is not your average 5 star hotel, this is over& above everything we thought 5 stars were. The attention from the staff at all times is so amazing & makes for a very homely and welcoming stay. The restaurant is 6 star for which I have left a seperate review. From the welcome drink to bottle of sparkling left in the room & absolutely EVERYTHING in between, Mount Lofty House goes over & above with everything they do. This was truly a very special & extra special stay.
Sadie
2022
Bliss on Mount Lofty!
Our room at Mt Lofty House was absolute Heaven - it was so hard to leave after 4 days. The setting, the comfort, the little extras - Jurlique products were wonderful - made this an amazing stay in your beautiful part of Australia. The staff were delightful and made our stay exceptional. The house itself is an absolute gem. A perfect place too for exploring the Adelaide Hills - world class!
Catherine
2022
Our visit was magic & we'll be back!
The food was first class! We had a multi course dinner with an absolutely perfect wine chosen for each course. Breakfast was excellent with plenty of coffee.
John
2022